Involving Children in Our World
Outdoor Learning gives it to them.
---
Remember how much fun it was when you were a kid to just go outside and play? No agenda, no toys nor even props required. Only creative opportunity.
Outdoor Learning includes the discovery, learning about and connecting to our natural world. Getting students outdoors, even for as little as 20 minutes, and engaged in environmental activities offers many benefits. I now call it the 20/20 Vision: 20+ minutes of outdoors and 20+ minutes of reading each day!
Outdoor learning can extend through summer vacation and can also be utilized as an alternative to traditional homework!
---
Connecting Children to Their Community
I became a Lead Montessori Guide about 15 years ago, When I first started, I worked for a central city Milwaukee public school. Being a Montessori public school, our students had a slight advantage over many of their neighborhood peers. Connecting to the outdoors and the surrounding communities was already built into their learning curriculum.
Despite being located in a not so safe neighborhood, we had safe outdoor options around us. King Park was just across the street to the east.
It provided a playground, a sports area and lots of beautiful green space. This space is also the location of the Dr. Martin Luther King, Jr. Community Center.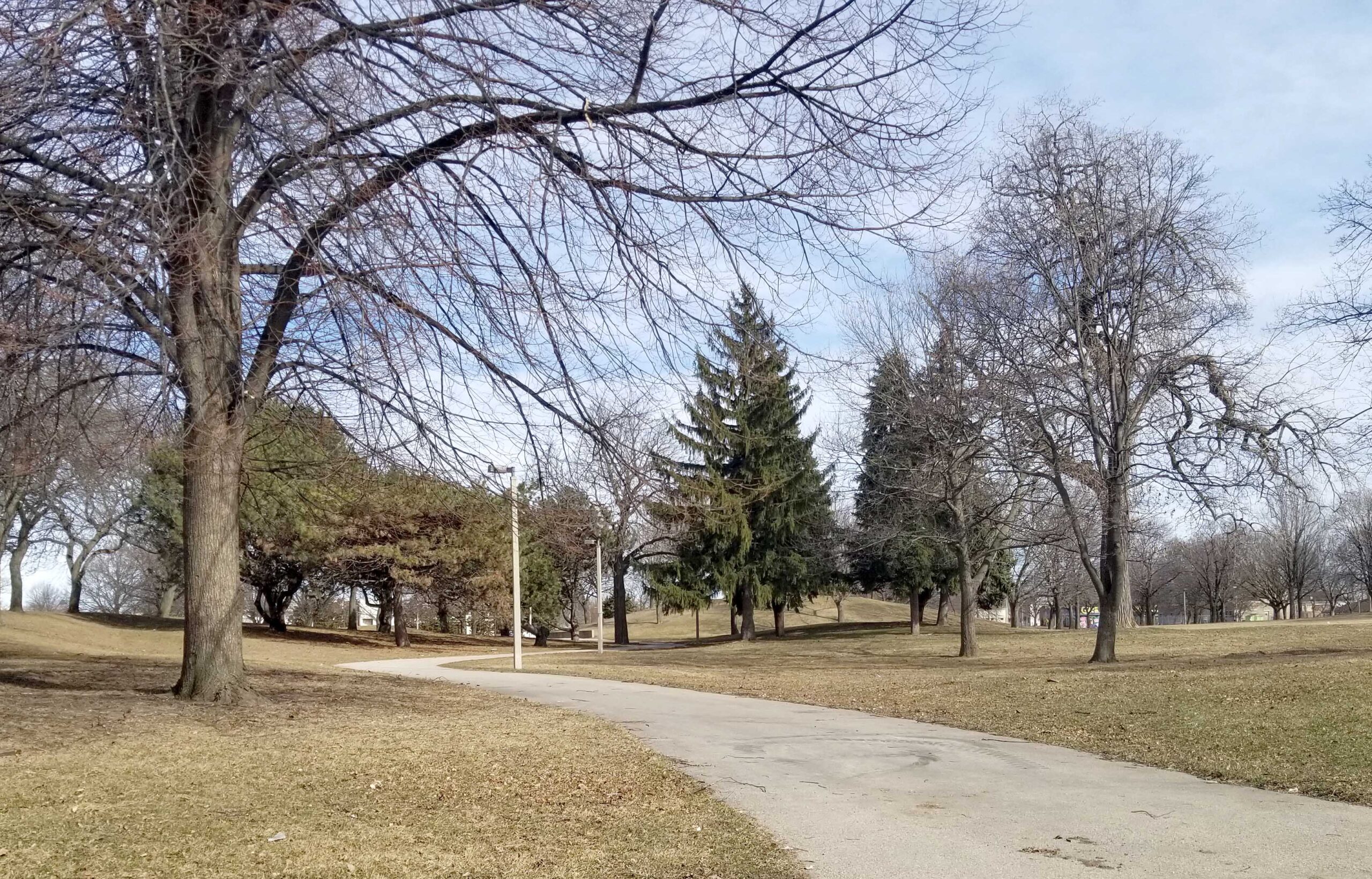 Don't ever think your child is too old for a climbing structure! Now and again, I've taken my classes out to the tot lot and have watched them transform. They swung on the monkey bars, played squealing games of tag, ran back and forth, up and down and around the playground structure.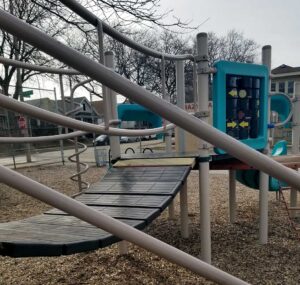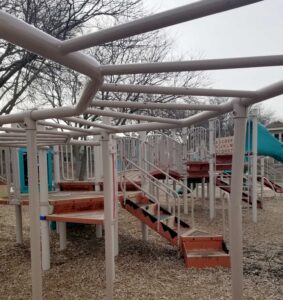 Have you heard of Alice's Garden Urban Farm?
A few blocks further to the west was a wonderful resource called Alice's Garden Urban Farm. It was named in honor of Alice Meade-Taylor, a former Executive Director of Milwaukee County Extension. Alice's dream was to develop a neighborhood gardening program for children and their families. Her goal was to reclaim and celebrate food traditions and the cultural arts through urban agriculture.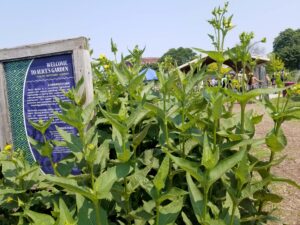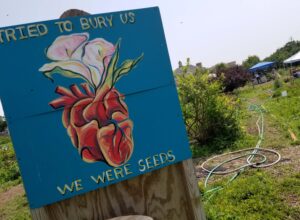 A fellow Upper Elementary teacher connected her students to a senior citizen home across the street to the west. Once a week they would walk as a class over to the home. Her students engaged with the residents in dancing sessions once a week. Through the sessions, they explored several styles of dancing together. My friend took many photographs during their visits; the smiles on both the adults and her student's faces said it all.
Overtime, I was deeply saddened to learn that so many other children within our community couldn't spend more time outdoors enjoying their natural environment. For instance, Lake Michigan was only a few miles from their homes. Yet, many kids had never seen it before. Even more, some didn't know it existed. Unfortunately, it is safer for some children to reside indoors.
---
Three Ways to Utilize Outdoor Learning
Outdoor learning is an ideal way to involve children in their world. It offers an alternate perspective. The outdoor classroom offers free thinking, innovation, and symbolic play – a gateway into their imaginations.
Outdoor learning should incorporate both unstructured time and learning. This will empower children to investigate, experiment, and devise new ideas through challenges and exploratory play. Below are three ways I utilize the great outdoors for learning.
---
1. What is Urban Agriculture?
As luck would have it, there is another Alice. In 1995, Alice Waters began a similar community project to Alice's Gardens but on the west coast. It is called: The Edible Schoolyard. Her undertaking combined Water's experiences as a trained Montessori teacher, a political activist, a talented chef, and champion of sustainable agriculture.
Her vision is grounded in this key principle: Children deserve to be nurtured in body and mind, shown they are valued and treated with dignity. Over the years, Alice was able to connect her school's one-acre teaching garden and kitchen classroom to the science and humanities curricula taught to all students.
If we change the criteria for purchasing all food in public schools, and buy directly from the farmers and ranchers that are caring for the land regeneratively, we will address climate change and teach the next generation the values of nourishment, stewardship, and community."

– Alice Waters
---
The Milwaukee school I taught at for over a decade is so lucky in many ways. There is a greenhouse built right into the playground. Historically, it has been mostly utilized by the adolescent program. Over the years, they have partaken in many different local projects via the greenhouse. This includes raising fish and growing various types of produce to be sold to local businesses. The students manage most aspects associated to the endeavor.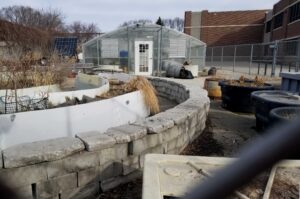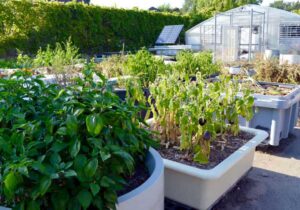 ---
2. What is a Going Out?
Research resources available in our classroom are deliberately restricted. Students need to leave our classroom and our school to discover more about the subjects they are interested in.
This 'Going Out' is the Montessori term for off-campus excursions taken by small groups of children to visit a variety of things: Museums, parks, galleries, stores and other businesses, libraries, non-profit organizations, places of worship, zoos, historical sites, just to name a few. When there, subject-matter experts can be found, or hands-on experiences can be had.
A 'Going Out' is initiated, planned, organized, and carried out by the students themselves. This is a spontaneous extension of studies or projects they are pursuing in the classroom. Dr. Montessori was adamant about the importance of developing the children's intellectual knowledge, their 'real world' social skills and self-reliance at the same time. One way to do this is through these excursions into the larger world outside of school.
In my classroom, chaperons for 'Going Out' are chosen and contacted by the children from a list of parents who are expected to closely monitor and guard the children's physical and emotional safety.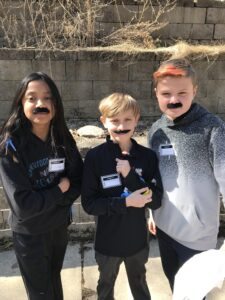 However, it's important that the adult does NOT usurp the responsibilities and roles that are properly the children's to learn and practice. Children plan their routes and take the city bus for their outings. They bring their own money and pay for themselves.
Children also write their own permission slip for a 'Going Out' and ask their parents, their principal and their teacher for permission to leave the building.
When children return, they are encouraged to write about what they learned. They present it to their class along with the research that prompted the 'Going Out.' Children are enriched by their 'Going Out' experiences.
---
3. What is a Nature Walk?
In my previous blog, Walking with Nature, I described class nature walks and how to facilitate writing circles. Nature walks aren't reserved just for ideal weather. Winter walks offer special opportunities for connecting not just writing, but history, art, science and math to classroom lessons. They also allow time for unstructured play and free exploration (with, of course, responsibility).
In addition to practicing grace and courtesy, students observe their surroundings and explore the organic materials found within the environment. Nature walks are an obvious way for me to connect botany work to our natural surroundings. I like to use the beautiful and historical wooded area named the Seminary Woods as my example. Not just for botany, however. But for a lesson in local history.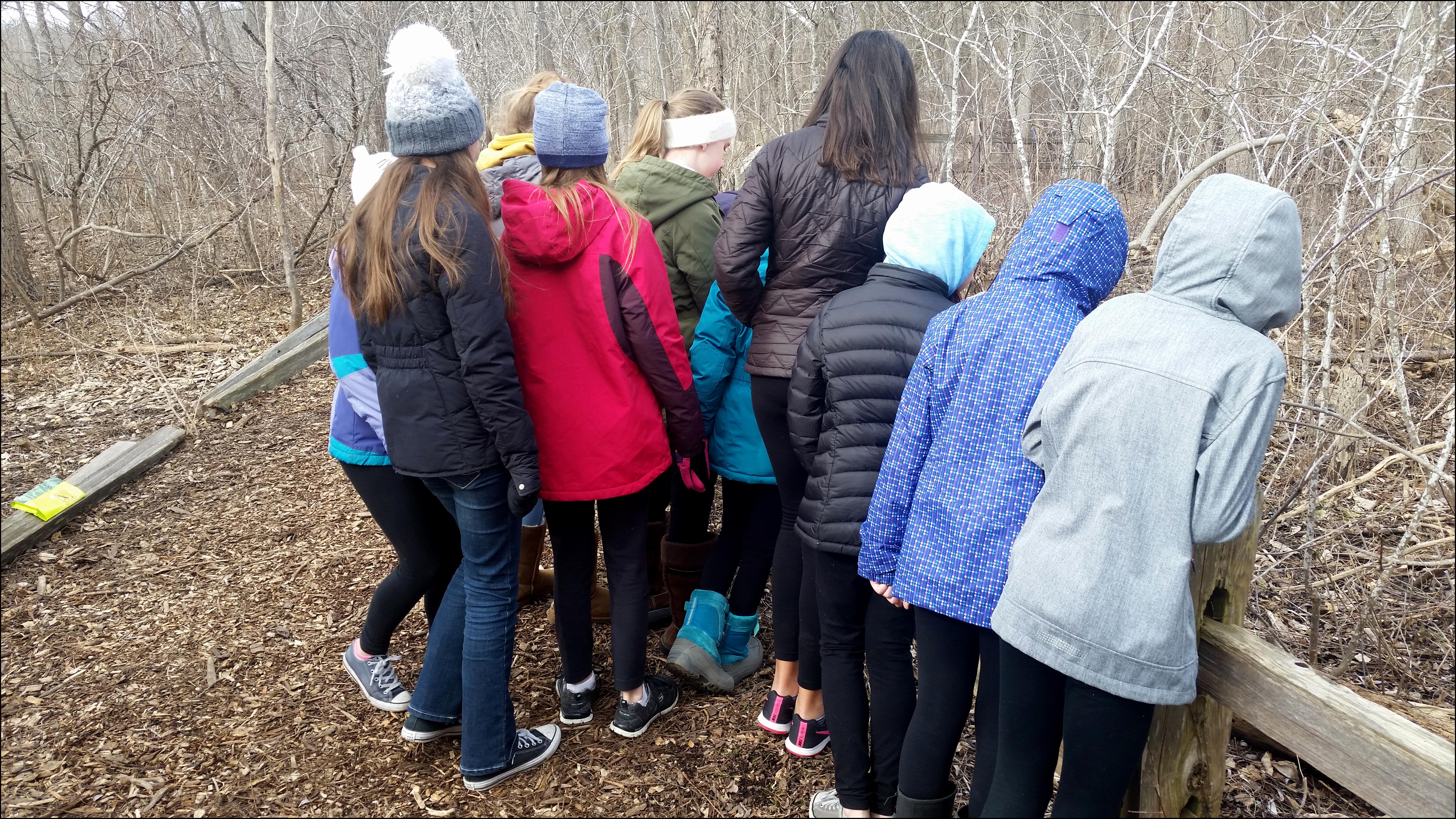 Located along the western shore of Lake Michigan, the forest is 68 acres in size. It's a small miracle to think the woods have survived so close to the heart of Milwaukee untouched by development. There's a good chance students will be interested in this story. Here is a great opportunity to get into some local history.
Outdoor Learning is Great for Local History!
A group of Franciscan nuns made the first land purchase in 1849. Once located in Milwaukee, the seminary moved to St. Francis, Wisconsin. The land was originally purchased by the Lake Drive Franciscan Sisters to became part of the newly established seminary.
The Seminary Forest was founded in 1855. The nuns managed the woods as a place of rest, reflection and, as it turned out, preservation. They were joined in 1856 by German-speaking soon-to-be priests. The students moved into a new seminary building built with bricks made on the site. If you haven't been, plan a walk through this beautiful landmark!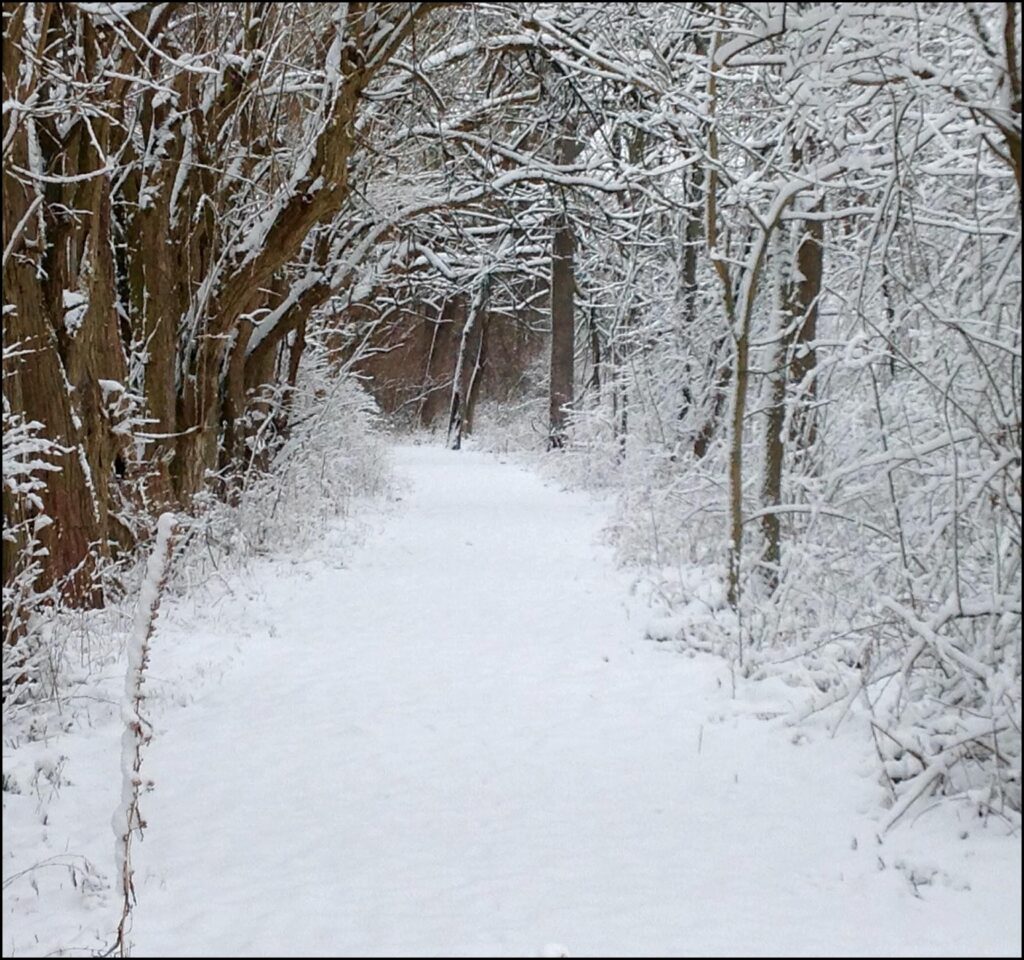 It's best practice to review expectations before heading out. Walking respectfully in a line of 30+ will take some practice! I always remind the students to stay as quiet as they can in residential areas, stay off of other people's grass and to respect nature. Poking your brother with a stick found along the trail is very different than poking your friends in a big group on a nature walk. Nature – including poking sticks – should stay where it was discovered.

The best part? The cost of a local winter nature walk, and the outdoor learning benefits they bring, is free.
---
Remember to Always Dress for the Weather!
Whether in small group or part of a larger classroom of students, comfort is an essential component to successful outdoor education. Appropriate clothing and footwear for the elements is a must: Dry socks, galoshes or winter boots, coats, gloves, and hats. About 10 years ago my class attended a camping trip at Nature's Classroom in Mukwonago. Our January trip was postponed over two days due to historical cold temperatures. Once the temperature reached a balmy -5 degrees, we were outside enjoying nature. The real feel started around -30 degrees, eventually warming to single digits. This is a true story!
Always check and dress for the weather. Don't let your tweenager wear her flip flops to school. You never know when an opportunity for outdoor learning will present itself!
Inspiring a natural sense of wonder and curiosity will empower a child's lifelong love of learning! Furthermore, it adds a dimension of enrichment that can't be taught within the walls of the classroom.
The environment of the elementary class is
not

confined to the school building! Outdoor Learning connects us to world!
---
Do you have more suggestions for outdoor learning? Or, do you have a suggestion for another blog topic? Please send me an email with your ideas or experiences at grumble.services@gmail.com.
If you find this article helpful, please share it. Please join us, if you have yet to do so. Subscribe below and receive articles like this one in your email box weekly. Thank you!
---
All Rights Reserved • © 2022 Grumble Services LLC • grumbleservices.com
---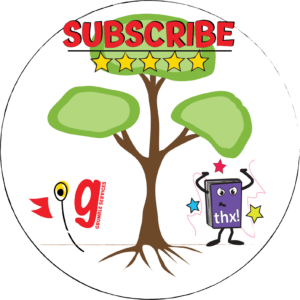 ---
References & Read More:
Moving Your Classroom Outside During the Pandemic
https://www.outdoor-learning.org/
What If Schools Viewed Outdoor Learning as 'Plan A'?
---