Just HOW MUCH IS ENOUGH at home?
---
Virtual School: 2020 ushered in unprecedented learning challenges. Dining room tables (and maybe a few couches) furnished with tablets and chromebooks were transformed into stay-at-home classrooms. In an instant, caregivers became teachers to their children.
For months now, arguably maybe even for years before that, the question has been asked, dissected, debated and toiled over by parents and caregivers everywhere.
Most likely the answer is – yes. I'm confident you are doing the best you can do to manage everything at home through these unprecedented times.
Yet, despite best efforts, parents are expressing frustrations over working with their children at home, and rightfully so.
Once where there were strict rules in place (such as what is the right amount of screen time in a day or how much homework should you complete before logging in to the video game with your friends) and now that line has blurred almost to the point where you can't see it anymore.
This is a tough time for all of us! Each family's set of circumstances are unique to them and will look differently from one to the next. However, they all have one thing in common: There are so many more challenges to juggle at home and it's simply not a one-size-fits-all situation.
So, what do we do when we feel defeated for the day? Or, our minds are too tired and foggy (not even coffee will help) to come up with the most viable solution in that moment?
In times like this, I often refer to a retired Montessori teacher named "Mr. Mark," who I had the privilege of working with and learning from over the last 15 years.
---
---
Mr. Mark compared classroom (or behavior) management to the circus art of "plate spinning". Your task is to keep as many plates spinning on their sticks for as long as you can.
Some days are really good. But sometimes – more often than we would like – a plate slips from its stick and it might break.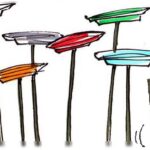 Mr. Mark would say, stay focused on the remaining spinning plates as best you can. Best not to drop them too. I would suggest that you apply this logic to your home environment as well.
Based on feedback from educators, both in the classroom and at home, here are a few suggestions to consider when working with your children at home.
---
Maintaining a daily routine is important.
But don't feel like you have to entertain your children every minute of every day! When given the space and independence, most children will learn to self-direct themselves (with some limits in place, of course).
Realistically, each child might be given (and this is sometimes on the high end!) 1 to 2 hours of direct instruction from an adult in a classroom setting on an average day. Some days that number could be even less. Don't feel like you need to "teach" your child all day long. Remember to build in healthy breaks, both for them and for you.
Perhaps pick 2 or 3 new concepts to focus on each week. Break these concepts down over 3 or 4 days. Plan an hour of time to work with your child in the morning and an hour of time to work with them later in the day. If they need more or less time to understand those concepts, adjust accordingly.
If they are older, your check in time could be even shorter. Have them write a "to do" list in the morning and check in later on to make sure progress is being made.
---
Choose your battles, and choose them wisely.
Starting a new "school work" is easy but following through and completing that work can sometimes be very challenging for your child. To some of us this comes naturally but to many others following through is a difficult life lesson to learn.
Decide what is most important for them to follow through on (for example a writing "assignment"). Check in with them on this assignment (maybe once or twice a day or once or twice a week, adjust accordingly). If little progress is being made, break tasks down into smaller, digestible chunks.

Expect them to complete some of their school work and allow for some work to be abandoned. You never know, they might return to an abandoned work on their own time (or with some gentle adult reminders). It's a balancing act – think of those spinning plates!
---
Use the resources you have available to you.
You don't need to rely on computer based learning alone, or even for the majority of the time. When on the computer, focus on computer based skills such as coding or typing.com (please make sure your child isn't text-typing when practicing though!).
Programs that track progress (i.e. reading programs like Raz Kids) can be really helpful too. Have them type that "writing assignment" to be revised and edited later. And try to remember to follow that through! Kids need to learn that sometimes once isn't enough and things such as writing can be improved upon over time.
But, remember to do fun things too! Go outside and exercise! Draw or paint together! Play a game! Find a recipe and cook! Write a story together! Teach them to revise and edit their completed writing "assignments." Watch an educational documentary! There are lots of indirect skills being taught and reinforced through all of these activities.

Most importantly, read together. Set aside some time during the day (it can be as little as 20 minutes!) for reading. Even just sitting together and modeling this behavior is important for your child to see. When finished, talk about what you've read.
---
We've all called a truce with screen time. But remember, that agreement is only temporary.
Technology pervades our culture and continues to be encouraged at younger ages. Screen time is an unavoidable reality of modern childhood, with children of every age spending hours upon hours in front of tablets, smartphones and television screens.
Now, Rona (that's my pet name for the coronavirus) has upped the ante. It's no longer an option for parents to enforce strict rules about screens on their kids. Virtual this, zoom that, many parents and caregivers have thrown up their hands in defeat.
I completely understand why we have have thrown our rules about screens out the window. Kids have a keen ability to figure out how to push their parent's buttons to get what they want. They want screens. All day long. And they don't want you to tell them, "5 more minutes." Instead, they get agitated and angry, maybe in a way you have never seen before.
Dealing with this pressure from your children all day long is exhausting. And now, just to make things more interesting, many schools have put learning directly behind those screens and have asked you to regulate and monitor many more hours of screen time, every day of the week. Oh the irony.
These are the reasons we limited screen time in the first place: Too much screen time impedes the development of the abilities caregivers are so eager to encourage in children. The ability to focus, to concentrate, to be attentive, to sense other people's moods and to communicate with them, to build a large vocabulary—unfortunately, screen time harms all of these.
Let your children know, this isn't the new norm. Rather, it is only a temporary fix. It might not feel like it now, but balance will be restored in our Universe one day soon.
---
---
There is no how-to manual sent home along with your children. Answers are never black and white and each person's circumstances are unique to them in their own way.
Remember to breathe deeply, pause before reacting or even give yourself a time out when you feel you need a break.
The good news is that most children are quite resilient. If you feel you made a mistake or could have handled a situation differently, tell them that. An apology goes a long way.
---
If you haven't done so already, please join us.
Subscribe below and receive articles like this one in your email box weekly.
All Rights Reserved • © 2021 Grumble Services LLC • grumbleservices.com
---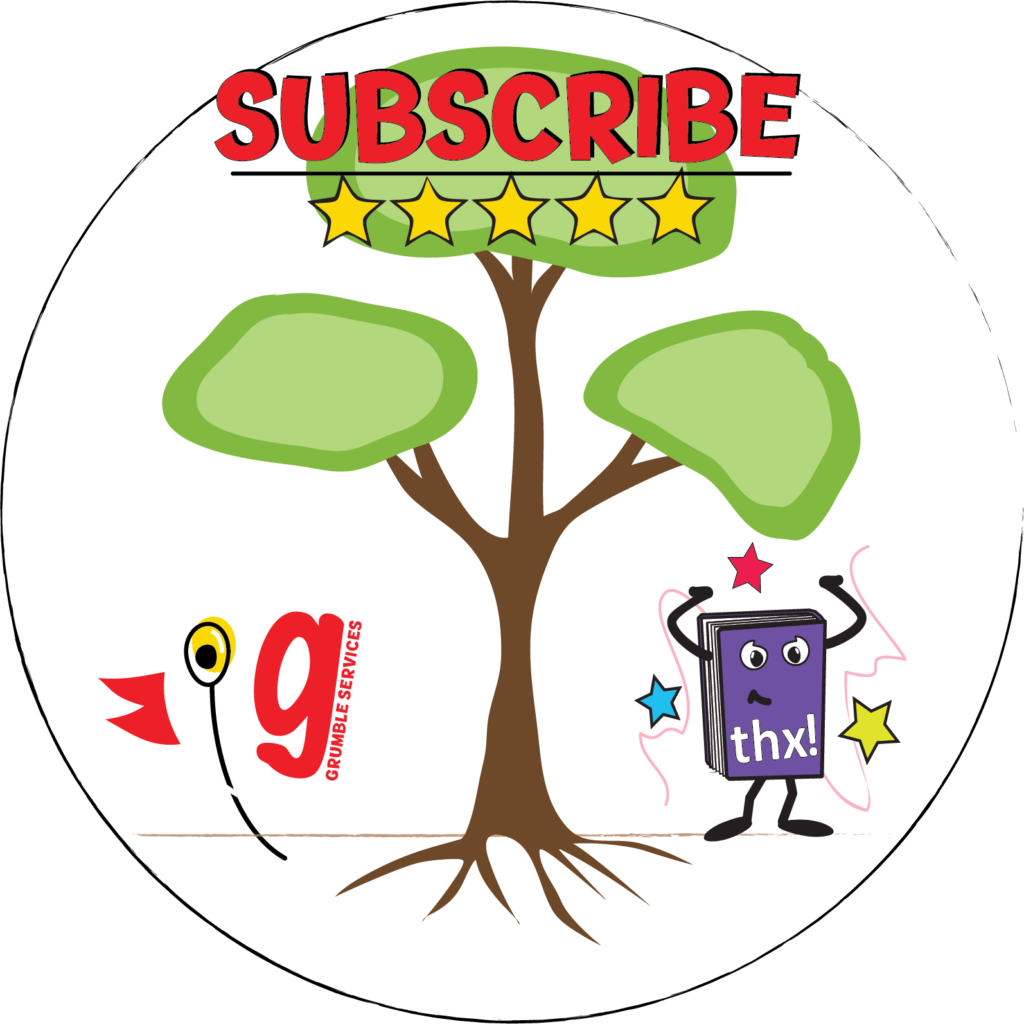 ---
References and Read More:
How to Balance Screen Time with Green Time
What Screen Time Can Really Do to Kids' Brains