Two Strategies
to Help Young (and old) Writers

!
Writing Strategies Part II
---
Writing Strategies: In my teaching experience, writing is one of the most difficult things to teach effectively. At least, I feel that way at the upper elementary ages. This is the grade band I currently teach. And, I have now learned, helping students develop their writing within a virtual setting becomes that much harder.
An assumption I've learned to avoid about teaching writing is this: It's wrong to make any assumptions as to what writing skills students might have 'mastered' at any age. Even some of the best students will need various reviews and reminders from time to time. My students and I call this "knocking the rust off."
---
What the Heck does it mean


to be 'Writing Wounded?'
Another assumption I've learned to avoid is this: Just like with reading aloud, don't assume because a student is a competent or a skilled writer they will feel comfortable sharing their writing or reading it out loud. Sharing requires a great deal of trust. Trust is built through feeling one is participating in a safe and supportive creative environment.
"Writing wounded" is a term I picked up during a writers workshop for teachers. The workshop was designed to help teachers learn new ways to engage students more deeply into creative writing.
Some of us feel comfortable sharing our private thoughts, some of us don't. To be 'Writing Wounded' suggests we might carry writing scars with us, some from very early ages, for the rest of our lives. Therefore, it's so important to respect students' privacy when it comes to their writing.
---
Two effective strategies
to help reluctant writers
In the classroom, it has taken me many years to develop and adopt what I believe to be effective strategies to teach writing. Here are two highly effective strategies I encourage to help reluctant writers in the classroom or at home: Writing Circles and Writing Graphic Organizers.
---
What the Heck is
a Writing Circle, anyway?
Last week, I shared with you my experience from a writing workshop I participated in about a decade ago. The type of writing strategy we were taught during this workshop is called 'Writing Circles.' The Writing Circles workshop was facilitated by Jim Vopat, who at the time was teaching at Carroll University, Waukesha. Given Carroll University is my undergraduate alma mater (back in the 90s, it went by the name of Carroll College), this was a fun coincidence.
A Writing Circle brings writers at different ability levels and with different interests together in one place. Individuals are then encouraged to discuss their writing in a workshop style setting. Students are taught to write 'on demand,' give valuable feedback, and hear suggestions from fellow classmates. It can build community in a classroom, and help students develop public speaking skills and gain experience in publishing. This workshop method could be used for any genre of writing (creative prose, poetry, etc.).
Writing Circles, in my experience and opinion, are a transformation in writing workshop. For me, it is the missing link between independent student writing and whole-group instruction. Writing Circles give students the space, safety, and support they need to become more confident and creative writers. As a Montessori Guide, it too lends well to our Montessori curriculum. It encourages collaboration while at the same time allowing for self-direction.

2013
---
How do you Facilitate a Writing Circle?
Writing Circles can be easily implemented in the classroom. I have been both facilitating and participating in them since that Saturday workshop a decade ago. Even more, once the process is understood, it's fun to see students take the initiative to facilitate them on their own!
At home, they can be done in as small of a group as 2-3 individuals. Siblings and/or close friends can join in. Parents are encouraged to be a part of that circle, too! I join my students in writing circles often. Much can be gained from seeing and hearing higher level writing, especially from a trusted and supported adult.
To learn more about this writing circle technique you can find the book here:
Writing Circles: Kids Revolutionize Workshop by Jim Vopat
---
What the heck is




a Graphic Organizer, anyway?
A writing graphic organizer is a visual graphic. The graphic is designed to show relationships between terms, facts and/or ideas within a writing task. Graphic organizers sometimes go by other names such as knowledge maps, story maps, cognitive organizers, or concept diagrams. they are helpful learning tools for students of all ages. They are designed to help guide organization, clarification or to simplify complex information.
When well-designed, graphic organizers should guide students to categorize key concepts, visualize the interconnection of ideas and help to construct knowledge. What I like about them is that they break down tasks into smaller, digestible chunks. If a student is struggling with a task, I feel you can almost never break it down too small. Within teaching circles, this has come to be known as "scaffolding."

2021
---
What the heck is




a Scaffolding, anyway?
Scaffolding means to provide a tool that breaks up learning tasks into smaller chunks. Teacher-designed graphic organizers are a useful scaffold to support student writing. They provide students with a visual way to focus their thoughts around a writing assignment.
Moreover, when used correctly, this tool enables students to recognize patterns within a type of writing and to compare perspectives. On the other hand, graphic organizers can have unintended consequence too. They might limit students' thinking to just filling in the boxes. They might also restrain a students' conceptual understanding of the writing assignment. If too dependent on graphic organizers, it might affect a student's overall holistic understanding of the writing process.
Careful and controlled use of graphic organizers can guide students toward deeper understanding and learning of writing.
---
Other

Tips to Help




Young, Reluctant Writers
Here is a quick review of some of the tips shared last week:
There is a time and place to talk about writing conventions and to check for understanding. If your goal is content and creativity, then this would not be the time. Pointing out every little detail a writer has "done wrong" discourages a writer from sharing their creative process.
As I learned in my Montessori training, never force a child to share work they feel uncomfortable sharing. Over time, most writers will begin feeling comfortable in sharing at least part of their writing. Gentle encouragement goes much further. If a few weeks go by and a student has not been sharing their writing, I often encourage them to simply share a sentence, then a paragraph, etc.
We were also taught to NEVER write all over a child's work with a red pen. Personally, this is a scar I carry from my childhood days. Once again, gentle encouragement can have much more of an impact. And it goes in a much more positive direction.
---
A

ctions Speak Louder Than Words
Moreover, actions speak louder than words. Marking up a paper with a red pen is not showing respect to your young writer's creative work. Instead, my trainers used post it notes when necessary. Showing young students respect for their creative work encourages confidence and trust. Confidence and trust is what drives writing progress forward. Truly, it drives most progress within us.
These strategies can be effectively applied to reluctant writers of every age! As a high school teacher of mine used to say, "pencils poised." Simply encourage reluctant writers to press their pencil tip against the paper. When it comes to creative writing, emphasize content over technique, at least in the beginning stages. It's time to write, my friends!
---
Do you have thoughts on Writing Strategies? Do you have a suggestion for another blog topic? Please send me an email with your ideas or experiences at grumble.services@gmail.com.
If you find this article helpful, please share it. Or better yet, please join us if you have yet to do so. Subscribe below and receive articles like this one in your email box weekly. Thank you!
All Rights Reserved • © 2021 Grumble Services LLC • grumbleservices.com
---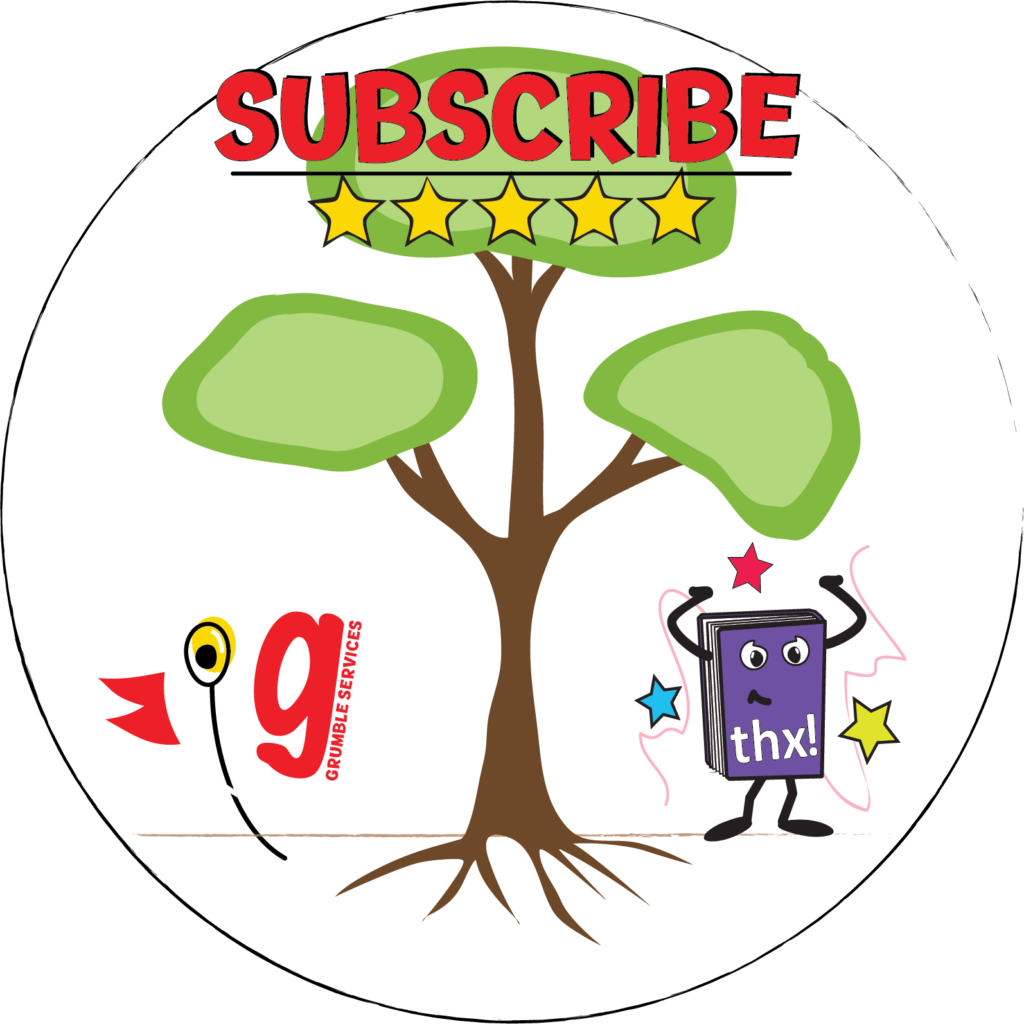 ---


References and Read More:
Increasing the Value of Graphic Organizers
by Edutopia
---