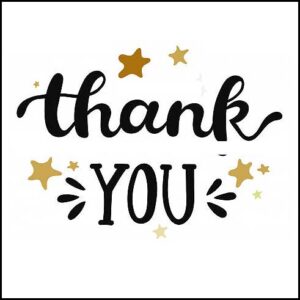 Thank you for




a great first year!
---
Thank you for supporting my educational undertakings over this past year. It is hard to believe one year has already come and gone for Grumble!
Since March 2020, I have updated and created many learning resources and Montessori materials in order to share them with the world. My goal was to have them available for both teachers and families by the beginning of the new school year. I'm happy to report I accomplished what I had set out to do.
I began sharing a blog with my classroom families about 8 years ago. I went back and looked, the first blog was posted January 9, 2013. It was about a Research Project on Earth's Aquatic Ecosystems. This past August, I was asked to find a new format for my classroom blog posts. This is when I started in earnest to write weekly blog posts on the grumbleservices.com website.
I am learning that writing a blog on a consistent basis is not so easy! I don't necessarily mean because it's a lot of work. I anticipated more work when I made the decision to start a blog and website. As you can imagine, it's difficult to put your writing, your creative work, on the internet for the world to critique on a weekly basis. Some critiques are difficult to hear. Other times, no one might respond at all. In a way, receiving no input can be even more challenging than receiving it.
For this reason, I wanted to tell you how much I appreciate the kind words and support I have been receiving since launching this blog and website.
Below, I have shared some of my favorite posts from the last year about Elementary Montessori learning. Enjoy and share! Thanks again.

Stefanie Klopp
Grumble Services, LLC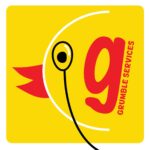 ---
#1.

Screen Time
To Screen or Not To Screen, That is our Question. This has been a hotly debated topic over our last, crazy year. Yes, we've all called a truce with screens. But remember, that agreement is only temporary.
Screen time is an unavoidable reality of modern childhood, with children of every age spending hours upon hours in front of tablets, smartphones and televisions. Technology pervades our culture and continues to be encouraged at younger and younger ages.
---
#2.

ADHD in Children
ADHD in children: Yet another hotly debated topic over my last few years of teaching. ADHD/ADD behaviors in students are becoming more and more observable in the classroom each year. This is true whether it is in a virtual classroom or in a physical classroom.
ADHD (Attention Deficit Hyperactivity Disorder), also called ADD (Attention Deficit Disorder) or sometimes a combination of both, can make certain activities difficult for those struggling from it. These activities include learning or completing large amounts of work.
---
#3.

Comprehension Thinking Strategies
Comprehension Thinking Strategies: Written language is a code and children need to be taught how to decode it. How do Comprehension Thinking Strategies help older students become better readers?
The key to skilled reading is being capable of recognizing words without relying on context at all. This is one of the most well replicated findings in all current reading research.
---
#4.

"Writing Wounded"
Writing wounded. What exactly does this concept mean? Many educators, as do I, look at writing as the inverse of reading. If you follow the Montessori method, you discover the fundamentals of writing are taught even before many fundamentals of reading.
Writing also happens to be one of the subjects I was given the least guidance in during my teacher training. In my experience, writing is one of the most difficult things to teach effectively. At least, I feel that way at the upper elementary ages. How do you encourage young (and old too!) writers to press that pencil against the paper? Read on!
---
#5.

Outdoor Learning
What a great time of the year to be outdoors! Outdoor Learning includes the discovery, learning about and connecting to our natural world. Getting students outdoors, even just for 30 minutes, and engaged in environmental activities offers many benefits. This is true during the pandemic and beyond.
---
If you haven't done so already, please join us. Subscribe below and receive articles like this one in your email box weekly. Thank you again!
All Rights Reserved • © 2021 Grumble Services LLC • grumbleservices.com
---