Our planet is Melting.
Is it Too Late to Stop?
Earth Day Every Day.
---
I must admit, as confusing and overwhelming the year 2020 was, at the same time I felt excited for new opportunity. For years, I had wanted to get my Teachers Pay Teachers store up and running in earnest. Simultaneously, I was feeling burned out. Having had done nearly the same routine day in and day out for well over a decade, work had been reduced to a daily grind. The pandemic brought change to us all and I learned I was ready for it. As they say, adapt or die.
As a teacher, I quickly started to discover that I could suddenly pay much more attention to areas which had felt neglected for years. Classroom time often gets eaten up simply by the need to put out fires, one after another. This didn't seem to happen in the same way during virtual school. Work started leaving me some energy for my own life. Therefore, I took advantage of the extra time and the quiet at home.
I began reading my Montessori albums again and enjoyed re-discovering lessons and all of their extensions. I prepared many new lessons. The new lessons felt more interconnected (what we Montessori types call Cosmic). Interconnectedness, also known as content-based curriculum (CLC), moves away from subject-specific content. Instead, it emphasizes "big ideas" spanning over multiple subject areas.
---
What the Heck is a Teachable Moment?
Another pre-pandemic area I had a challenging time keeping up with were 'teachable moments;' seizing on current events and special occasions to get student attention. But now, immersed deep within the virtual world, I had reminders of these all around me! For the first time, I was able to weave most teachable moments into the classroom daily.
This school year, I found myself deeply embracing Indigenous Peoples Day, The Day of the Dead, election day and voting rights, President's Day, Black History Month, Women's History Month, the Mars Rover landing, even St. Patrick's Day (what a great segue into the Irish Potato Famine)! This leads to our most recent special event: Earth Day 2021.
This past Saturday, I invited my students to join me in the Annual Milwaukee Riverkeeper Spring Cleanup. I'll admit, I get some sort of weird satisfaction from picking litter up with a grabber tool. Looking for a central site safely away from busy traffic, I stumbled upon the Kinnickinnic Trail.
---
What is the Kinnickinnic Trail?
The Kinnickinnic (KK) River Trail, follows along the KK River through an industrial corridor for about 2 miles. On one side is an off-road paved trail. On the other side is an active railroad and noisy, rustbelt industry. Sometimes called the 'forgotten river,' the KK is the smallest of three flowing into the Milwaukee Harbor. Despite this, it is also the most urbanized and the most densely populated.
The word kinnickinnic is of Algonquian origin, meaning 'all mixed up.' Exactly what had been all mixed up along the original trail? A mixture of dried leaves, bark and tobacco. The tobacco might have been smoked by both natives and pioneers on their way north along the shoreline of Lake Michigan.
The history of the trail offers an all mixed up experience, too. In an effort to improve floodwater flows in the 1960s, the KK River was lined with concrete. As with most projects such as these from the 1960s, it had devastating results on local ecosystems. The channel deteriorated over time and our 'lost river' became highly contaminated. Over time, it was also lined with trash and defaced with graffiti.
Once a lively waterway along a busy harbor, the KK River was converted into a neglected drainage ditch. In 2007, American Rivers named the KK as one of the country's most endangered rivers because of longstanding pollution problems linked to its industrial past.
---
Every Problem Has a Solution (I Hope)
I often tell my students to focus more on solutions rather than the problem at hand. Otherwise, it's too easy to get overwhelmed and discouraged. And that is what the city did. In 2008, a multimillion dollar KK River cleanup project got underway. The project's goal was to eliminate about 170,000 cubic yards of contaminated sediment. As of last year, 1,700 feet of concrete along the river has also been removed.
What I find most important, is that students and families took action! Many neighborhood classrooms and schools (including mine) facilitated service learning projects encouraging neighborhood involvement. Our community helped clean up the waterway and the results were astonishing: The KK River was transformed from one of the most heavily polluted rivers in our country into something closer to what it once was.
But, what still needs to be done? Today, the KK Trail continues to be a current of garbage flowing into our drinking water. Volunteers on Saturday picked up dozens upon dozens of bags worth of waste along the trail. As a personal aside, have you ever noticed how much litter contains a golden arch somewhere on it? Not lovin' it. I often wonder how difficult it would actually be for a globally-sized company having globally-sized influence to start an 'every litter bit counts' PR campaign? But alas, I digress.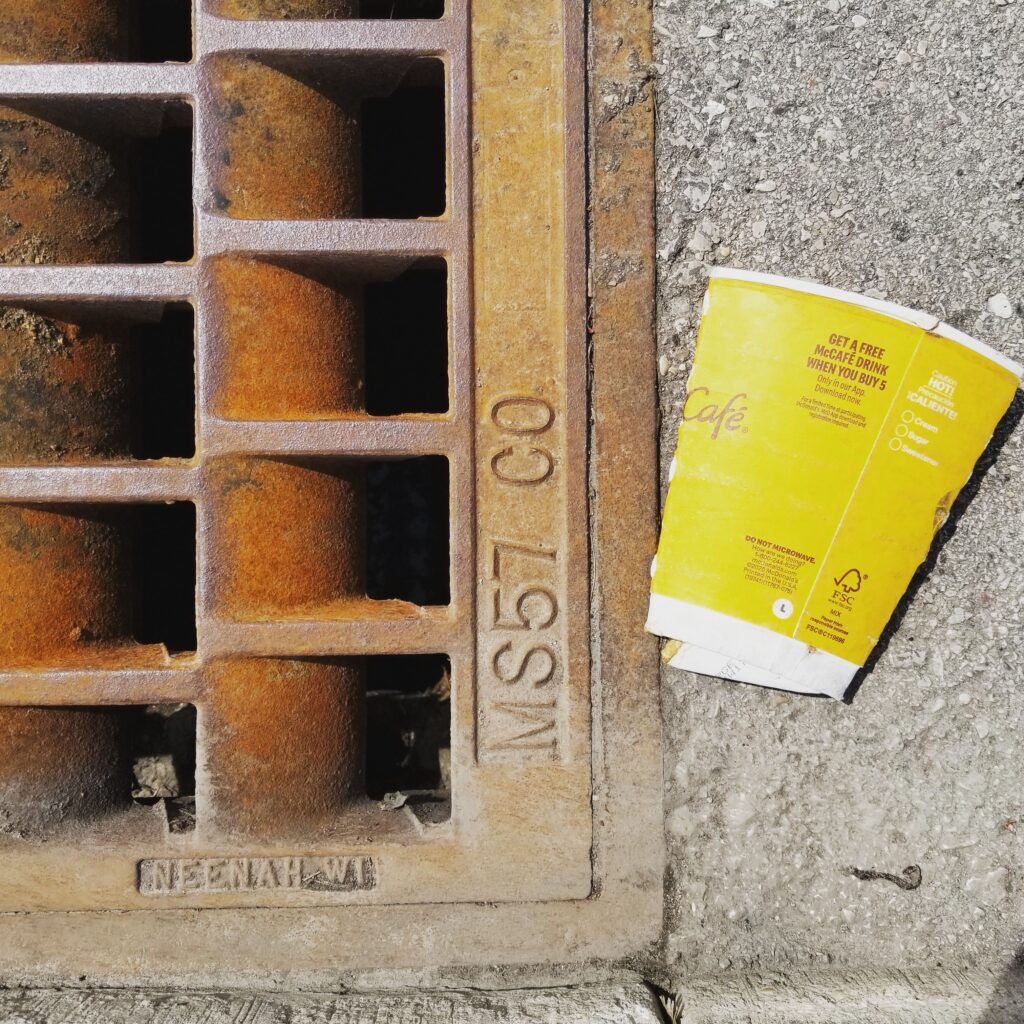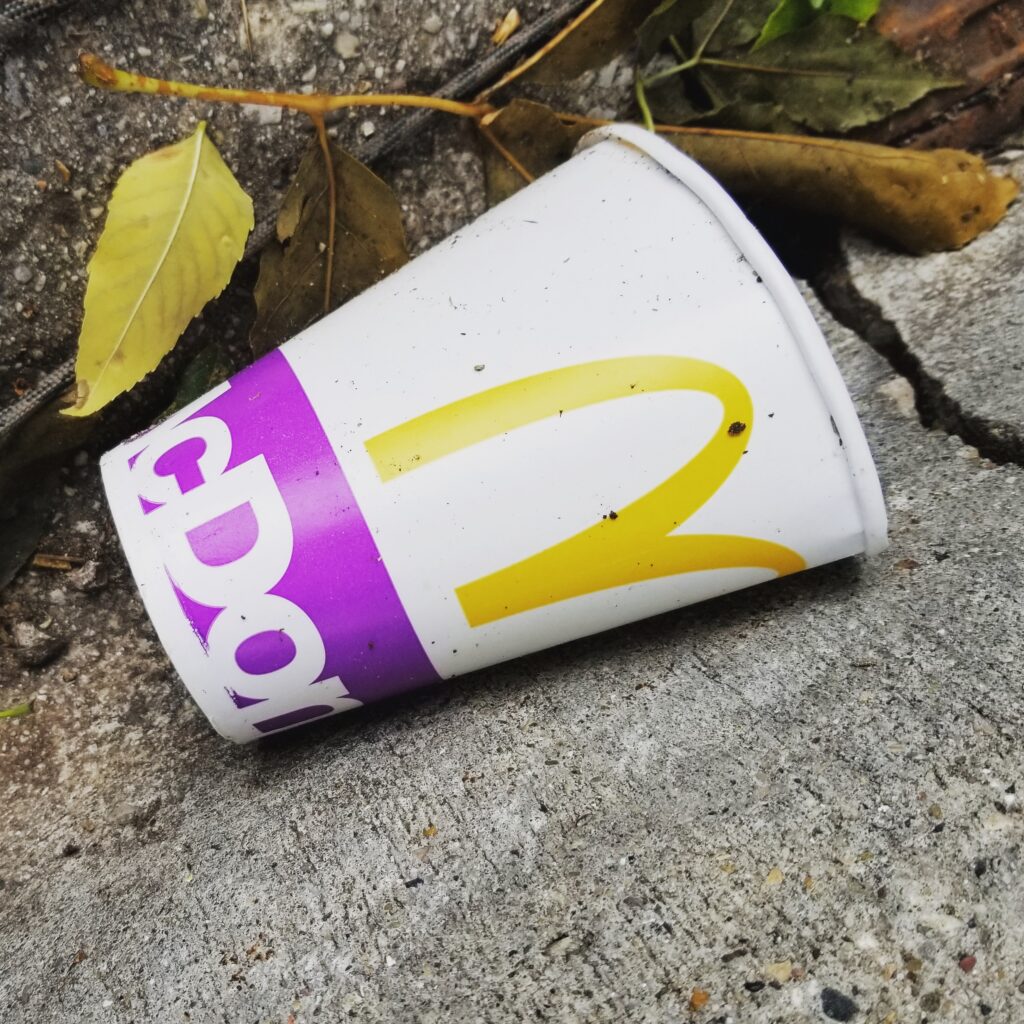 ---
Earth Day Every Day?
For me, the official Earth Day (April 22nd) was always an afterthought. I never felt too badly about this because I try towork environmental issues into most lessons I give. This is because, like many educators, I have deep concerns for my students when they get older. Our precious resources – water, air, trees – seem to be at a critical point. What legacy are the generations before them leaving behind?
The powers that be call climate change an existential threat. A threat to which I thought I might not truly experience until very late in my life. How I was wrong. And how quickly the changes have been felt.
Case in point, some scientists argue the COVID-19 Pandemic found its origin in our practice of deforestation. In fact, in the Brazilian Amazon, deforestation has sprung to its highest rate in more than a decade. This is according to data from Brazil's National Institute for Space Research (INPE).
Rainforests have served as a buffer to humans for tens of thousands of years. Its biodiversity shields us from the harms held within. Our world is on fire and our planet is melting. Is it too late to affect real change?
Maybe we should start with reconsidering a few of the world's priorities: Trees or Big Macs?
---
What are your thoughts on Earth Day? Please feel free to send me an email with your thoughts and experiences at grumble.services@gmail.com.
---
If you haven't done so already, please join us.
Subscribe below and receive articles like this one in your email box weekly.
All Rights Reserved • © 2021 Grumble Services LLC • grumbleservices.com
---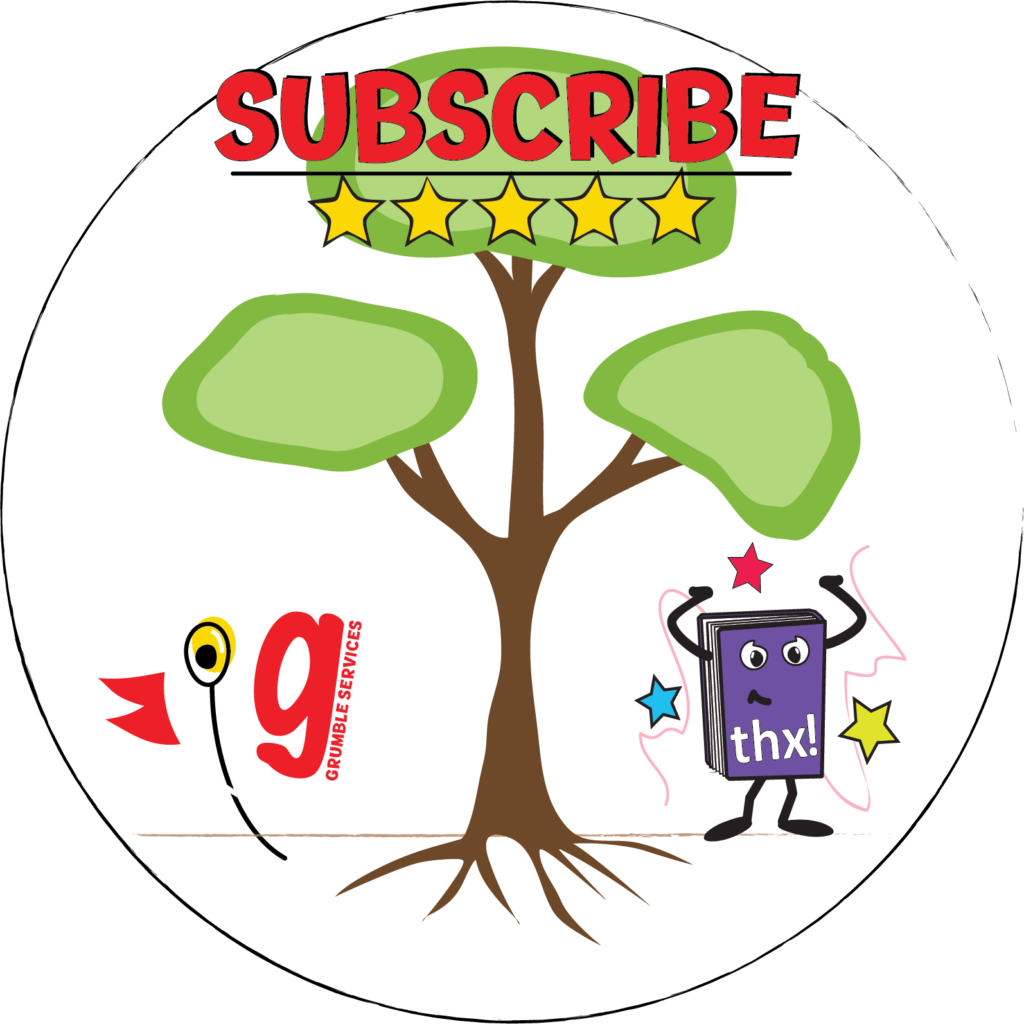 ---
References and Read More:
Wisconsin's Kinnickinnic River Trail by Laura Stark in America's Trails
Milwaukee's Kinnickinnic River Gets $22 Million Cleanup by Organic Consumers Association
Kinnickinnic River — but not Milwaukee's — named one of most endangered rivers in 2018
Why deforestation and extinctions make pandemics more likely by Jeff Tollefson
Brazil's Amazon rainforest destruction is at its highest rate in more than a decade by Umair Irfan
---