Not in the service of any political or social creed should the teacher work, but in the services of the complete human being, able to exercise in freedom a self-discipline, will and judgment, unperverted by prejudice and undistorted by fear."

– Dr. Maria Montessori (To Educate the Human Potential) .
---
Courageous conversations is a term my public school district has been using more and more over the last few years. Leaders use this term mostly to speak around ant-racism and anti-biasness. I'm glad they are starting these conversations in earnest. It doesn't need to be said that we have a long way to go in finding true equity for our students.
After a recent conversation with a parent, I began to realize there are many more courageous conversations needed to be had around our country's educational choices. Near the end of last school year, I participated in a district-wide professional development. I was both surprised and pleased to hear a principal say these words.
"When you walk along the beach and you come across a dead fish on the shore you might ask yourself, I wonder what was wrong with that fish? But when you come across a beach covered with hundreds of dead fish you must ask yourself instead, I wonder what's wrong with the water?"
"When you walk along the beach and you come across a dead fish on the shore you ask yourself, I wonder what was wrong with that fish? But when you come across a beach covered with hundreds of dead fish you must ask yourself instead, I wonder what's wrong with the water?"
She was referring to our current approach to public education. Instead of thinking outside the box or creative problem solving, we simply continue to apply the same tired solutions to a problem growing bigger and bigger. Meanwhile, more and more fish continue to wash up onto the shoreline each and every day.
---
We Are Failing Our Children
From time to time I'm moved to write about my opinion of our public school system. My opinion is based on almost two decades of experience. But these sorts of posts lead me to much concern. I concern myself over what might come off as too critical writing of my employer. And, I concern myself over accidentally insulting those who work tirelessly every day to improve our schools and to help our children. I concern myself over whether or not to believe I might have any influence over such an entrenched institution and other people's opinions. Then I remember.
Then I remember, this is precisely what courageous conversations are. Courageous conversations are saying what needs to be said, in hopes to begin a larger debate over things we can be doing better.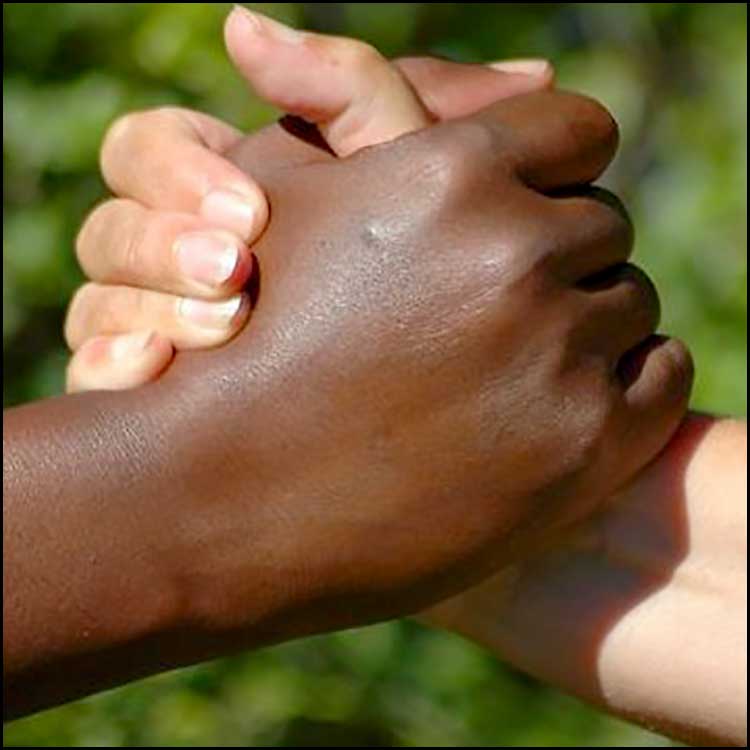 Courageous conversations are disruptors. They are moving into the uncomfortable space we so often avoid in hopes to move the conversation a little bit forward.
There are many things courageous conversations also aren't. They aren't to hurt people's feelings or to prove anyone wrong. They aren't to shock, to shame or to blame. Regrettably, many of these painful things hide in that uncomfortable void we try to tiptoe around. 
That being said, I've believed for a long time that, as much as we say we do, we don't truly value children nor public school education. There are many reasons why I feel this way. Today, I will focus on two.
Firstly, if we did care about education, we would fund it properly. According to data lab.usaspending.gov, the current U.S. defense budget is about 11 percent ($755 billion) of our annual budget. Spending on education, on the other hand, is about 4 percent ($297 billion) of our annual national budget.
Our national educational spending was bumped up dramatically, I must also point out, after the fall out from the COVID-19 pandemic. This means we were investing even less in public education before it. When we do invest in education, it is now almost entirely in technology to include standardized testing and computer applications. Only, the evidence does not point to improving our quality of education.
Instead of looking to educational leaders around the world, we continue to champion this broken system. This leads to my second reason of deep concern. We have now designed our educational system around standardized test scores and educational computer programs that one could easily confuse for video games. As an educator I often wonder, is our extreme modern day test culture and absolute dependence on technology truly in the best interest of our children?
---
A Brief History of Standardized Testing
Standardized testing has been around for a very long time. Earliest evidence points to Imperial China. Standardized testing was used in a rudimentary form to determine one's eligibility for positions in the government of the ruling class.
In the early 1900s, Alfred Binet developed the Stanford-Binet Intelligence Test, which later became what we know as the IQ test. Throughout World War I, the military used Army Mental Tests to determine the best positions for new recruits. And in 1936, IBM developed a system of automating test scores by scanning bubbled-in answers.
The Scholastic Assessment Test (SAT) was first introduced by the College Board in 1926. It contained 315 questions covering areas like vocabulary, analogies, and math proficiency. Today, students are still tested in these areas.
---
What Do Experts Say About Standardized Testing?
The 2000s ushered in even more high stakes testing. The No Child Left Behind Act and the Common Core State Standards Initiative are prominent examples of test-based and computerized accountability policies. Since then, we have invested billions of taxpayer dollars into such mandated tests.
Decades of research shows our most vulnerable learners experience bias from standardized testing. This bias starts as young as early childhood. The data goes further to show tests have never been accurate and reliable measures of student learning.
In April 2020, as the pandemic forced schools to close, the US Department of Education granted a blanket waiver to every state to skip mandated statewide testing for 2019-20. The following year, some state-wide testing returned in the spring. Some criticized this decision, saying it was too soon. Opponents argued this would only further harm students and families in communities most traumatized by the impact of the coronavirus.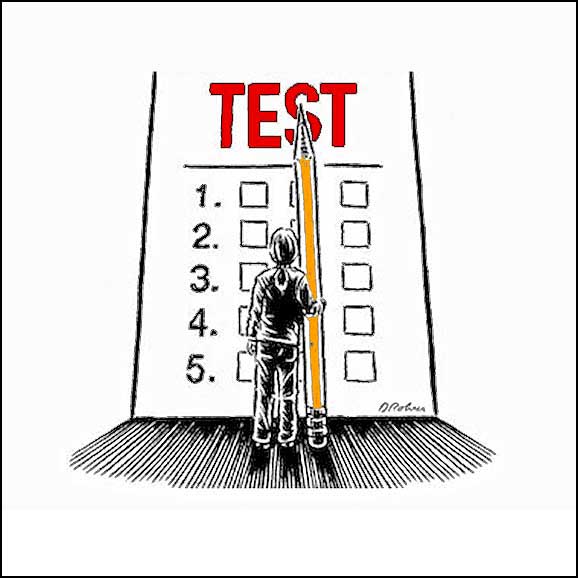 .
Despite these findings, some organizations insist on even more testing. Testing data exposes the gaps, they argue, where support and resources should be directed.

"We still think there's something wrong with the kids rather than recognizing their something wrong with the tests. Standardized tests have become the most effective racist weapon ever devised to objectively degrade Black and Brown minds and legally exclude their bodies from prestigious schools."

Ibram X. Kendi


Opponents say these tests promote a "teaching to the test" curriculum, undermine critical thinking and are not the best evidence of student performance. Worst of all, most students tend to feel a great deal of pressure over doing their best on standardized assessments. I personally know of high school students who have been put on medications to cope with the severe anxiety high stakes testing and college entrance exams have inflicted upon them.
---
How is the U.S Doing in Education When Compared Around the World?
One of the biggest cross-national tests is the Programme for International Student Assessment (PISA). Every three years, they measure reading ability, math and science literacy. In addition to these, other key skills among 15-year-olds in many developed and developing countries are quantified.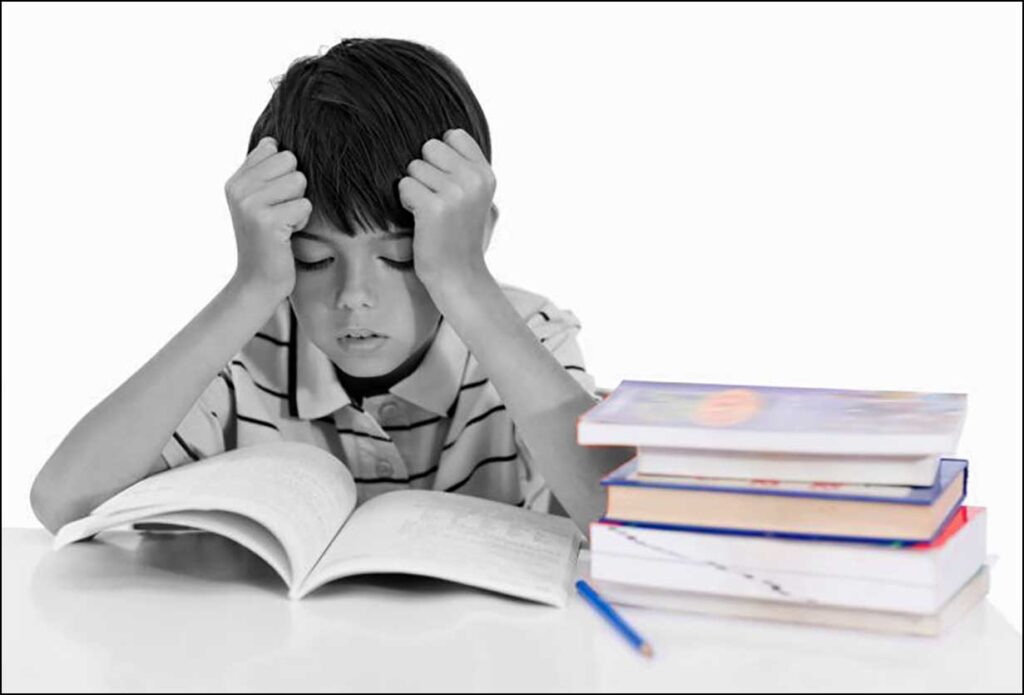 The 2018 PISA results placed the U.S. 13th out of the 79 countries and regions in reading among who participated. I have to admit, this is better than I would have personally expected.
In math, the U.S. ranked 36th out of the 79 countries and regions participating in the test. Compared to results from other years, this means scores in reading and math aren't statistically different from when PISA started testing these subjects in the early 2000s.
The latest PISA scores reinforce the results from the 2019 National Assessment of Educational Progress (NAEP) test of math and reading. This is yet another computerized assessment administered to U.S. fourth and eighth graders every two years. Those results, released in October 2019, also found U.S. achievement hasn't progressed over the past decade. Even worse, for our lowest-performing students, they are testing at the same levels as they did 30 years ago. This equates to statistically NO progress.
---
What Does Education Look Like After the COVID-19 Pandemic?
The 2021 NAEP results are now being reported. Although we don't yet know how older students did, we have the results of testing among 9-year old students. Yes, we test them too. And the results aren't good. Educators had been expecting a loss in learning after 2020. But the loss is far greater than we had expected. Unfortunately, the findings show that we experienced the first-ever drop in math scores (seven points) among this grade band. Moreover, we saw the most significant drop (five points) in reading scores since the 1980s.

.
Perhaps this means it's time to re-evaluate our priorities in Public Education. We may need to reconsider why we have been allocating so much of our tax-payer dollars into high stakes testings and overreaching technology.
Questions for us to explore could be:
Who is truly benefiting from all of this standardized testing and the investment in all of our educational technology? 

Does

standardized testing improve education in our country? Or does it have the opposite effect?

Should we be subjecting our children to this high level of standardized testing and its unfortunate consequences?

How does standardized tests and "teaching to the test" affected real-world experience and critical thinking?
Why are we not looking at successful educational models implemented around the world and moving public education in their directions? Why are we doubling and tripling down on strategies we know don't work?
I'd love to hear your opinions. What are your thoughts on Courageous Conversations? Do you have a suggestion for another blog topic? Please feel free to send me an email with your thoughts and experiences at grumble.services@gmail.com.
---
If you find this article helpful, please share it. Please join us, if you have yet to do so. Subscribe below and receive articles like this one in your email box weekly. Thank you!
All Rights Reserved • © 2022 Grumble Services LLC • grumbleservices.com
---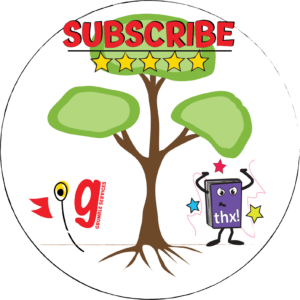 ---
References & Read More:
How to be an Antiracist
By Ibram X. Kendi, October 2020
'It Just Isn't Working': PISA Test Scores Cast Doubt on U.S. Education Efforts
By Dana Goldstein (The New York Times), December 2019
Plunging NAEP scores make clear the Long and Difficult Road Ahead to Pandemic Recovery
By Liz Willen (Hechinger Report), September 2022
The Racist Beginnings of Standardized Testing
NEA News, March 2021

U.S. Spends far more on Military than on Education
By HeraldNet, April 2022
What Does the Research Say About Testing?
Edutopia, October 2019
---
The Importance Of NAEP*
The National Assessment of Educational Progress (NAEP) is the only assessment measuring what U.S. students know and what they can do in various subjects across the nation, states, and in some urban districts. Also known as The Nation's Report Card, NAEP has provided statistical information about how students are performing academically since 1969.
NAEP represents samples of students across the country. When students, their parents, teachers, and principals participate in the National Assessment of Educational Progress (NAEP) they are believed to be helping inform decisions on how to improve the education system in our country.
Congress mandates the NAEP project administered by the National Center for Education Statistics (NCES) within the U.S. Department of Education and the Institute of Education Sciences (IES).