Strategies for Transitioning
Back To School!
---
"The universe is an imposing reality and an answer to all questions. We shall walk together on this path of life, for all things are part of the universe and are connected with each other to form one whole unity."

Dr. Maria Montessori
For me, the term "back to school" represents paradoxical pairs. While teachers and students are looking back, sadly saying goodbye to summer, parents and caregivers are equally looking forward to the relief of fall and their children going back to school. Who doesn't love a beautiful autumn filled with pumpkins, your favorite sweater, hay bales and golden leaves cast upon nature. This is all despite knowing what is lurking just behind it – another cold dark winter.
Sleeping in and the lazy days of summer are once again being traded in for morning alarms and fast moving schedules. Transitions can be difficult for all of us. Especially for the youngest among us who crave routine and structure to guide their lives. When parents ask, "What will help my child readjust to their school schedule?" I remind them to go back to the basics. By modeling the behavior you'd like to see in your children and by being consistent, your little ones should adjust in no time at all.
Below is a list of eight strategies to consider when getting your child back to school.
---
Help your Child to Get Back into their School Routine.
Parents and Teachers should work together in helping a child learn to recognize and adjust to their new schedule. Here are eight suggestions for both home and school to help your child get back to school and on the right track.
---
1. Establish a clear bedtime (and be consistent).
Sleep is an essential part of everyone's routine and a vital component to a healthy lifestyle. School-aged children ages 6-13 years old are recommended 9 to 11 hours of sleep each night.
Do everything you can to get your child to sleep earlier in the evening and to sleep more soundly. Everyone does better after a good night's rest!
Unfortunately, snoring siblings, too much light, going to bed too late, too much caffeine, a messy or non-restful sleep environment, over-exhaustion, too much screen time too close to bed, diet and exercise all affect your child's ability to sleep.
Some research suggests exercise may be the strongest positive influence!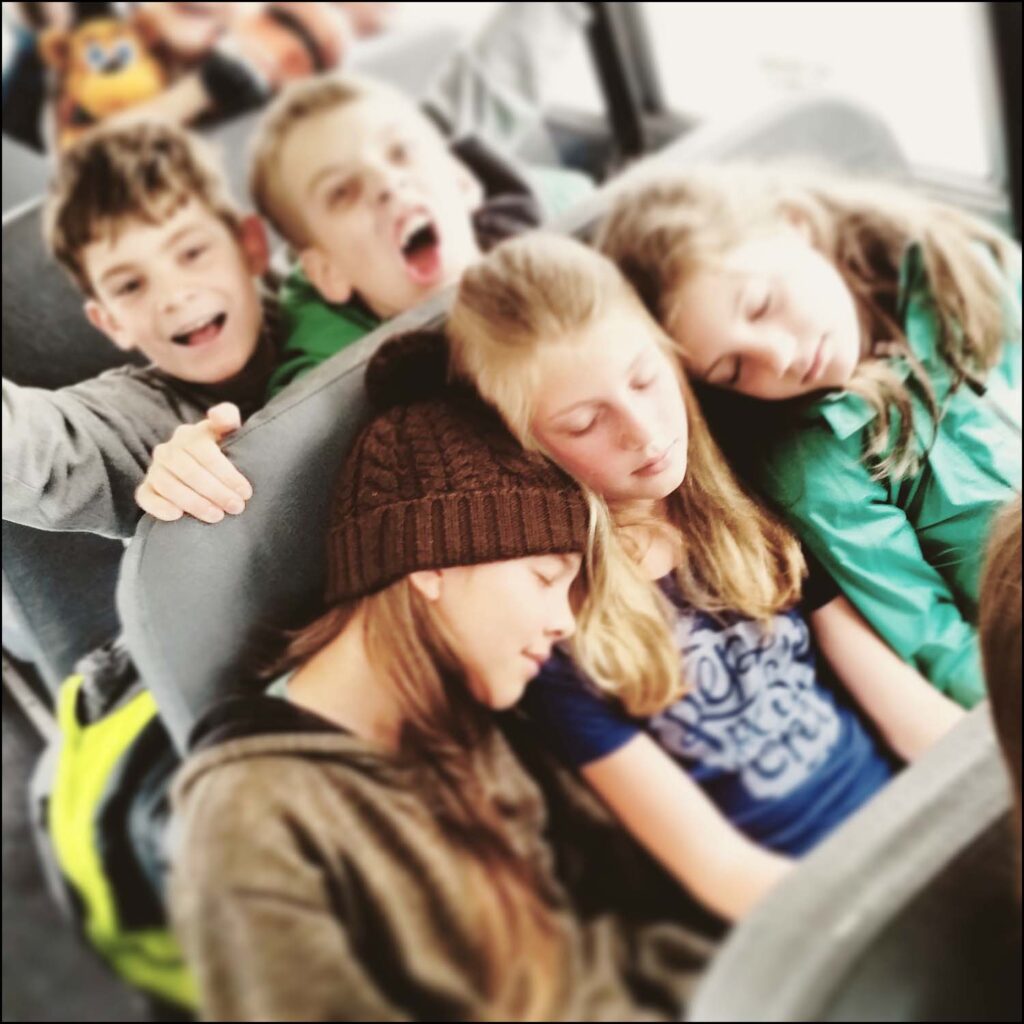 Establishing a consistent bedtime routine is important. When the sun goes down, start the family wind down. Stop their use of screens at least one hour before bed. Dim the lights and have your child take a warm bath. End the evening with a quiet family activity such as reading a book together and then saying goodnight. If your child wakes up during the night, simply walk them back to bed with as little commotion as possible. Consistency is always key!
---
2. Establish structure (and be consistent).
Children tend to do well with structure and routine. You can help them stay focused and organized by coming up with mini rituals for daily activities.
Try picking out clothes the night before and having school supplies gathered in a specific spot to cut down on stress in the morning. Leading by example is important, so do your best to stay neat and organized around the house (and in the classroom!) to help your child learn that everything has a time and place.
---
3. Get your child moving!
It's a good idea to get most children involved with some sort of extra-curricular activity that gets them moving. Organized activities (like sports, dance, yoga) encourage kids to focus their movements, which helps improve concentration.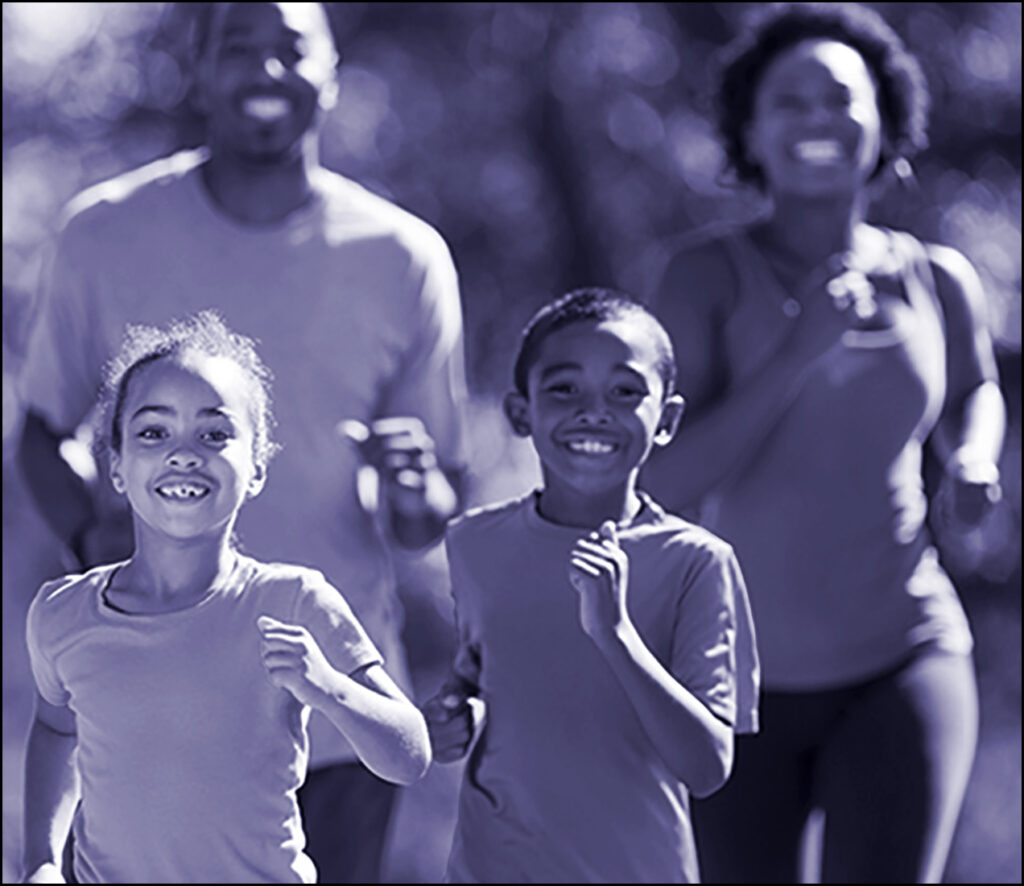 Better concentration can decrease anxiety and depression, too. On top of all that, sports are a great way to burn off excess energy, which can help your child's sleep to improve.
Keep in mind some sports are a better fit for children, depending on their age. If the activity has a lot of idle time (like waiting to take turns), it might be less effective than an activity with constant motion.
Unless, of course, your child is learning to practice patience and good sportsmanship.
Of course, in addition to organized activities, make time in every day for unstructured, unsupervised creative play.
Both are necessary to your child's development. In the day and age of screen time and over-scheduling, children are losing the opportunity for critical unstructured play. Find a safe environment where your child can explore and reflect without constant adult supervision.
No one needs to be entertained every moment of every day!
---
4. Set clear expectations and rules.
Children respond well to clearly defined (and consistent) systems of rewards and consequences. A way to help everyone stay accountable is to make a list of rules, rewards, and logical consequences. Hang the list somewhere for the whole family to see.
Too often praise can get overlooked. Your child is probably used to being told to change his or her behavior (from teachers, coaches, as well as at home), so it's important to acknowledge when they're doing something right! A reward doesn't have to be fancy or even expensive. It can be as simple as a family walk around the neighborhood or a bike trip to the park. A little bit can go a long way!
---
5. Help your child eat right.

Regular, nutritious meals are beneficial for everyone. Without structure, they'll often be too distracted by other things to remember to eat, and when they finally do, they'll binge on whatever is around. Nutrition can affect mood and mental state in general. For these reasons, it's important to set specific times to eat. Additionally, it's just as important to make sure those meals and snacks are nutritious.
Plan to eat breakfast in the morning before school! Eating breakfast has been shown to improve children's behavior at school. Poor eating patterns can harm growth and development. Put simply, a good quality breakfast helps provide children with the energy they need for the school day.
---
6. Consider Meditation and Mindfulness techniques.
A new line of research is exploring how mindfulness may help manage stress and strengthen concentration. Mindfulness is learning how to sharpen focus, raise awareness and practice self-control through breathing and meditation.
One small study found when both children and their parents completed an 8-week mindfulness-training program, children exhibited fewer ADD/ADHD symptoms. Additionally, their parents felt less of the stress that typically comes with their role.
---
7. Don't forget to take care of yourself!
This might just be the most important tip. Getting stressed out from time to time comes with the territory of parenting. When you're well rested, calm and focused, you're more likely to cut through the distractions your child is dealing with. It's important for you figure out ways to manage your own stress. Find something you love and make it a priority in your daily routine.
If you don't have much time available in your day for self-care, find small things to add to your routine: Reading silently together as a family for 30 minutes, a short bath, 5 minutes of meditation (free apps are available on your phone), stretching at the end of the day, 10 minutes of journaling, a 15 minute phone call to a good friend, etc. Without self-care it becomes very difficult to care for others!
What works for one child may not work for another. The key is to find lifestyle changes effective for your family and can be easily folded into your routine.
---
8. SCREEN TIME: T0 Be or Not To Be?
I strongly urge you to consider reducing your child's screen time at home whenever possible.
Screen time is an unavoidable reality of modern childhood, with children of every age spending hours upon hours in front of tablets, smartphones and televisions. Technology pervades our culture and continues to be encouraged at younger and younger ages.
Recent circumstances have only upped the ante on screen time even more. It's no longer an option for parents to enforce strict rules on their children at home when it comes to screens. Virtual this, google that, many parents and caregivers have thrown up their hands in defeat.
Encourage outdoor activities and social interaction with friends and siblings. Screens in my classroom are limited to a tool for learning only. Using a print medium is always preferred.
---
The Answer is Never Black and White.
The old adage is true. Each person is unique to themselves, like that of snowflakes. Trial and error should lead you to the best routine for you and your family. If something isn't working for your child, don't be afraid to trade it in for a new strategy. Once you find a strategy that fits, apply it with consistency.
When all else fails, think back to the advice your grandmother would have given. Focus your attention on the big three: Nutritious meals, plenty of exercise and a good night's sleep.
.
.
There is no how-to manual sent home along with your children. Answers are never black and white and each person's circumstances are unique to them in their own way. But, by modeling the behavior you'd like to see in your children and being consistent, your little ones should adjust to back to school schedules in no time at all. Remember, routine is everything!
---
Do you have more suggestions for students going Back To School? Do you have a suggestion for another blog topic? Please send me an email with your ideas and experiences at grumble.services@gmail.com.
If you find this article helpful, please share it. Also, if you haven't done so already, please join us. Subscribe below and receive articles like this one in your email box weekly. Thank you!
All Rights Reserved • © 2022 Grumble Services LLC • grumbleservices.com
---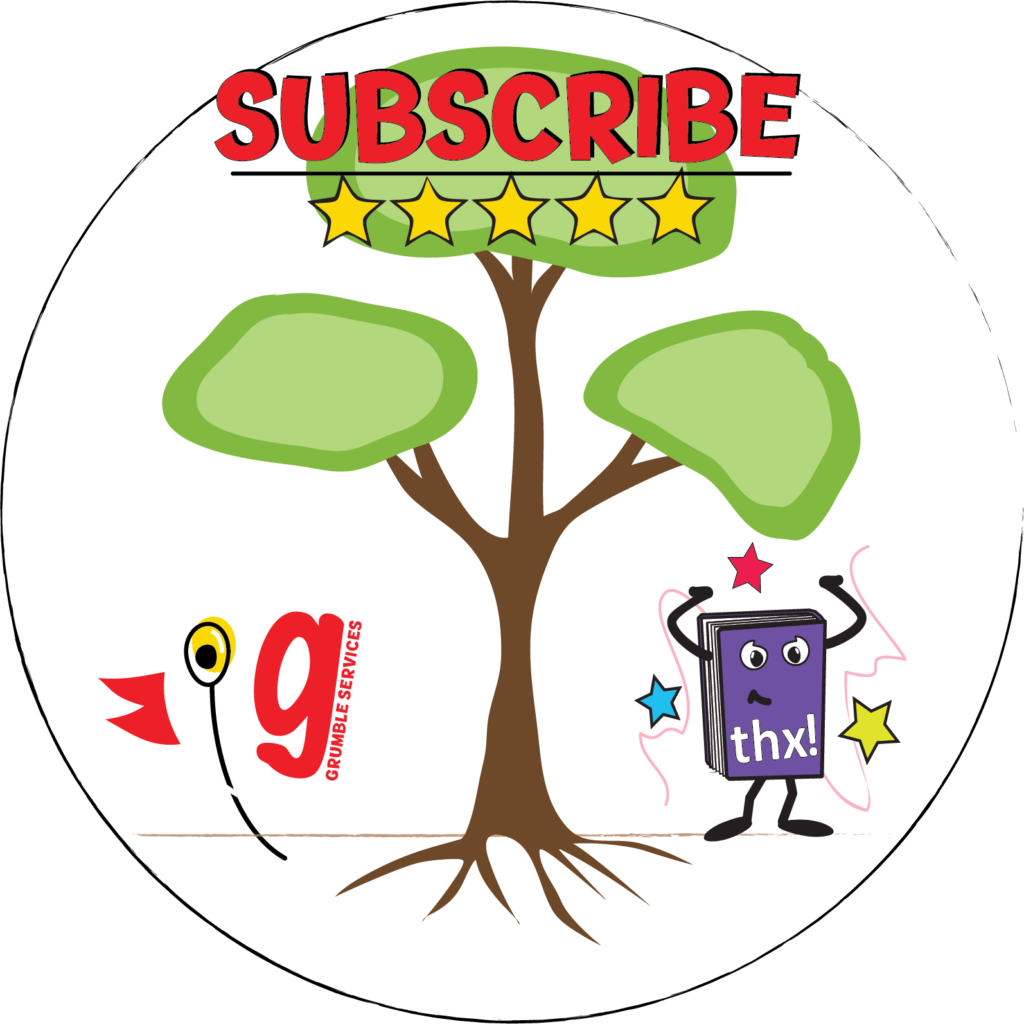 ---
References & Read More:
10 Ways to Help Your Child Succeed in Elementary School
By Kathryn Hoffses, PhD
The Importance of Sleep for Kids
By Rachel Dawkins, March 2018
How to Keep Kids Engaged in Class
By Tristan de Frondeville Aug. 2009
How to Manage My Child's ADHD Without Medication
Neurocore Brain Performance Center
---