---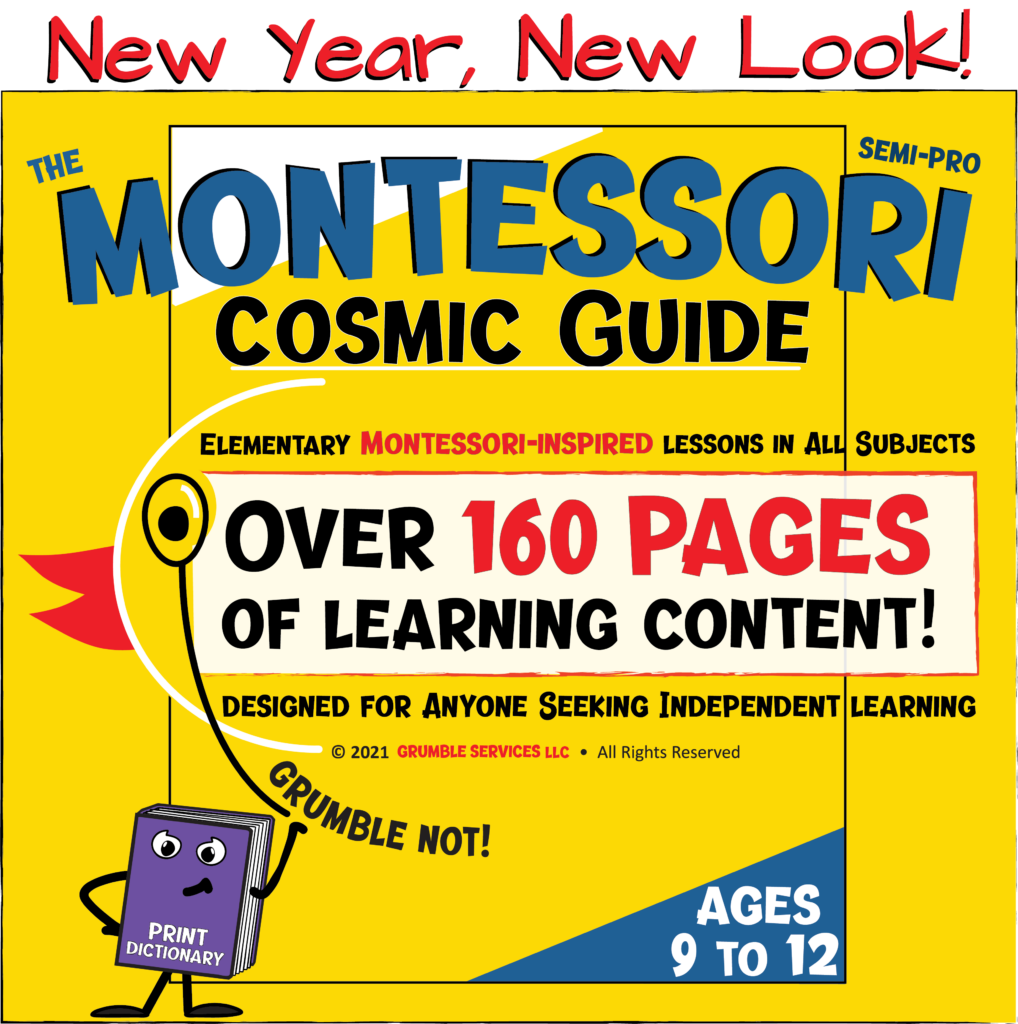 ---
---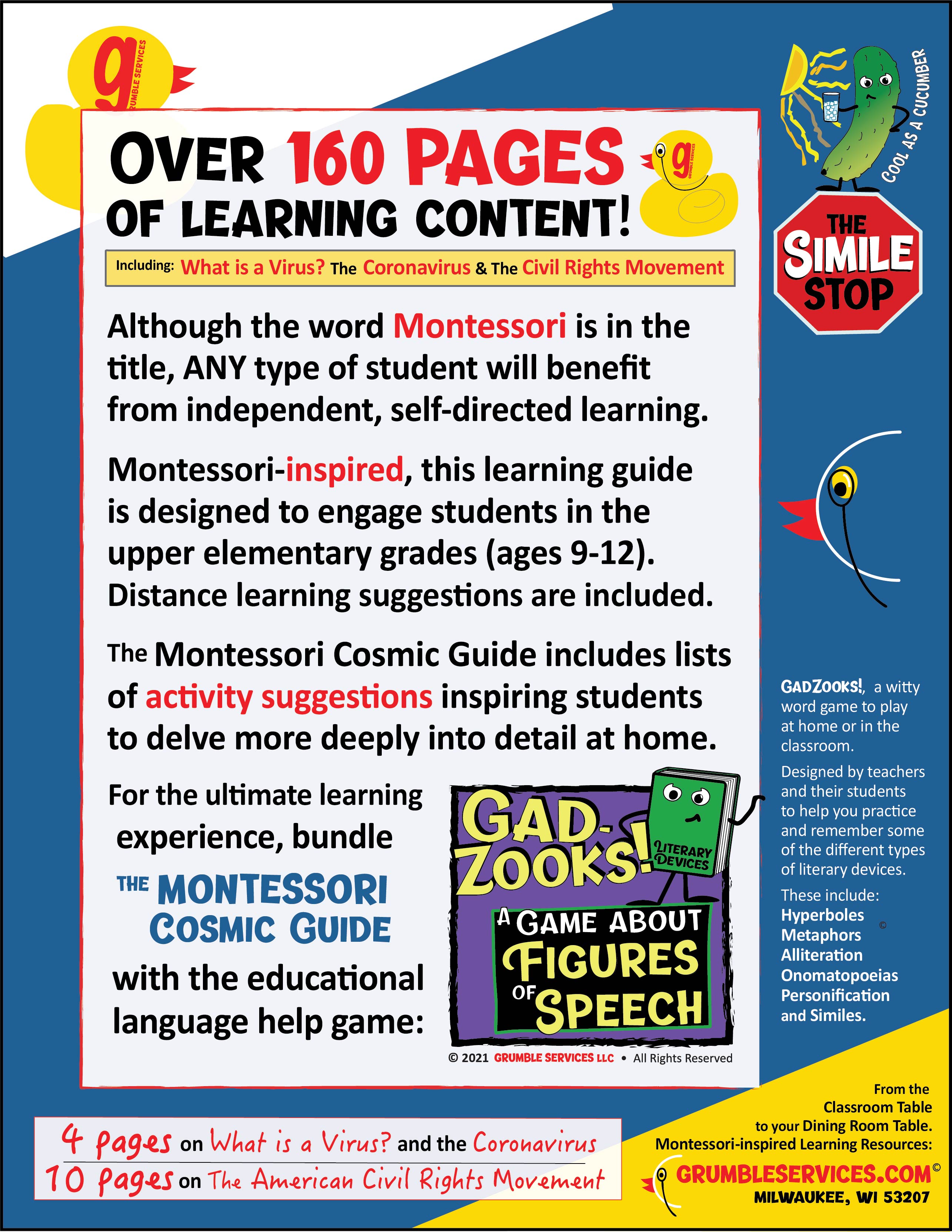 ---
Montessori Cosmic Guide: Elementary Montessori Materials & Lessons
---
Montessori Cosmic GUIDE: Over 160 pages of content including: What is a Virus? Coronavirus Series & The American Civil Rights Movement – the precursor to Black Lives Matter!
Montessori Elementary Guide Item specifics:
Number of Pages: 385 including answer key
Subjects: For all elementary subject area (Cosmic Education)
Genre: Distance Learning, Elementary, Montessori-inspired
Date of Publication: August 10, 2020
Format: PDF Edition (Remote-ready eGuide)
Publisher: © 2021 Grumble Services LLC • All Rights Reserved.
---
GadZooks! Learning Can Be fun.
For lack of a better term, the Montessori Cosmic "workbook" contains 12 concepts ( ..that's 160 pages of learning content!). There are two best parts to this eLearning guide:
1) It can be used as a self-guided learning resources, giving your child independence during the school day. And
2) Over my 13+ years of teaching (has it really been that long already?), I worked hard to build an inclusive learning environment, honoring & embracing diversity. Many of these lessons have been developed over more than a decade of teaching, reflecting student interest and feedback.
Each of the Guide's 12 concepts (chapters) include content area in 6 interconnected academic areas (12 to 14 pages each – 'Cosmic Education'): Science; History & Geography; Language Arts; Geometry; Mathematics; & Math Help (review pages). This is both a great resource for the younger, advanced child and a great review for older students as well!
The Montessori Elementary Cosmic Guide contains enough content to cover an entire school year! Both a great resource for the younger, advanced child and a great review for older students!
For the ultimate learning experience at home, bundle the Montessori Elementary Guide with the educational Language game, GadZooks! Language help: Figures of Speech Educational Game.
---
Although the word Montessori is in the title, ANY type of student will benefit from independent, self-directed learning.
The Montessori curriculum empowers children to find and use their own resources; to learn through exploration and self-interest. During the elementary years (Dr. Montessori referred to this as the second plane of development) we believe children can't be taught how to learn. Instead, they are being shown how to access their reasoning mind.
---