---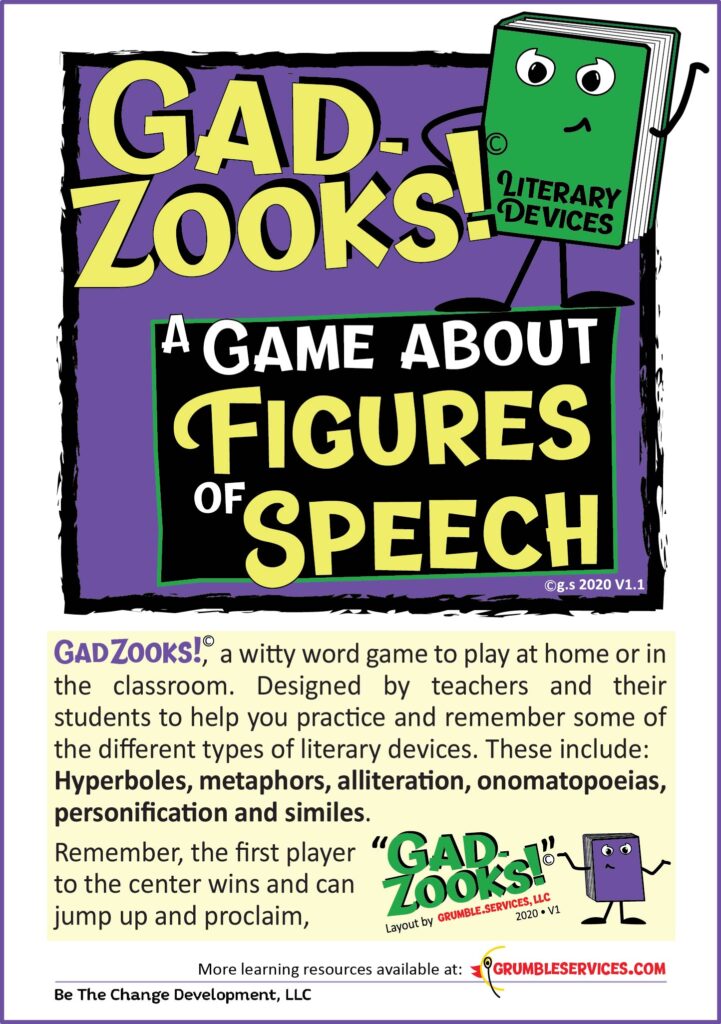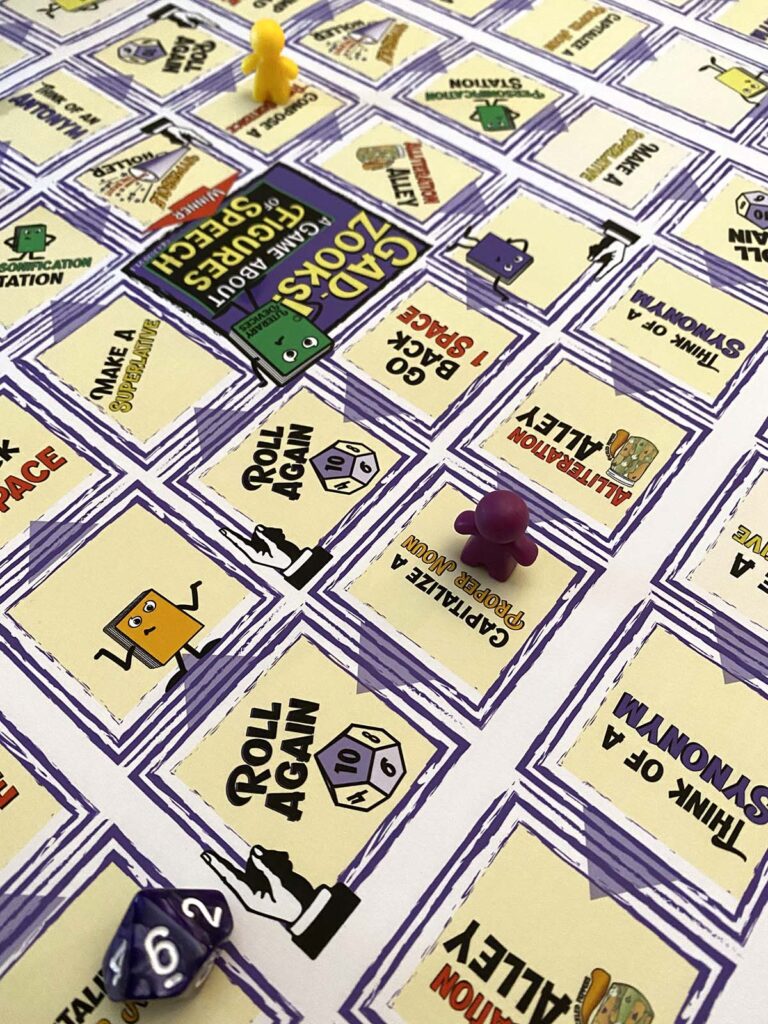 Language NO PREP Educational Family GAME: GadZooks!
Elementary Literary Devices
Language Educational GAME: GadZooks! is Montessori-inspired and designed for the either the classroom or for at-home, distance learning.
Put fun back
into learning!
GadZooks! is a witty word game to play at home or in the classroom. It's a board/style game played similarly to Apples to Apples.
Participants come up with an example of the literary device (from the square they land upon) using a word(s) from the cards in their hand.
Condition is Brand New.
Ships via USPS Media Mail (3 to 8 business days).
Game contents:
• Playing mat
• Prompt cards (180 – 150 prepared cards & 30 blank)
• Peeple player pieces (4)
• Die (one 10-sided)
• GadZooks! Guidebook
Number of Players: 2 – 6
(Ideal number of players is 3):
Designed by Montessori teachers and their students to help you practice and remember some of the different types of literary devices. These include: Hyperboles, metaphors, personification, alliteration, onomatopoeias and similes.
For the ultimate learning experience at home, bundle the Educational Game, GadZooks! with the Montessori Guide: Stay-at-home Elementary Workbook!
How to play:
Deal three (3) prompt cards to each player. All players begin at start. The player who can tell the best joke rolls first.
Roll the 10-sided die. Move your player piece to match that number. If you land on a blank FREE space, then your turn is over.
Choose a card from your 3 prompt cards. Use the word or words on the prompt card to create your own Figure of Speech or Literary Device as prescribed by the space in which you have landed.
Choose a new prompt card after each discard. If a player is struggling to use the cards in hand, discard one and replace it with a new one. When all cards have been discarded, shuffle and reuse the deck.
From that person, go around the board so each person gets a turn.
Remember, the first player to the center wins and can jump up and proclaim, "GadZooks!"