FROM THE CLASSROOM TABLE
TO YOUR DINING ROOM TABLE.
---
About Grumble: I spent the first 12 years of my professional career as a graphic designer and desktop publisher. Craving something more fulfilling, I returned to the idea of teaching, specifically the Montessori method. The teacher who convinced me to take AMI Training suggested, "with your graphic design background, you will be able to design great materials too."
Over the next 12+ years of classroom teaching, I discovered she was right. Today, I combine my experience from both worlds, with the goal to bring high quality and professional curriculum design to you and your child.
Montessori-based teaching places the child at the reigns of their own learning journey. Any child can be a 'Montessori child,' that is, capable of independence (freedom with responsibility) & self-direction.
Our curriculum empowers children to find and use their own resources; to learn through exploration and self-interest. During the elementary years (Dr. Montessori referred to these as the second plane of development) we believe children can't be taught how to learn. Instead, they are being shown how to access their reasoning mind.
Children need to be given the room to make mistakes and to problem solve, which in time leads to the development of sound critical thinking skills.
Since many of our childhoods, the educational landscape has changed considerably. Today, standardized testing & Common Core Standards drive educational priorities in a new, unfamiliar direction.
Adding to this, 2020 ushered in unprecedented learning challenges. Dining room tables furnished with tablets and chromebooks were transformed into stay-at-home classrooms. In an instant, caregivers became distance learning teachers to their children.
Looking vastly different from our own educational experiences, it's challenging to know what is truly helpful in aiding children on their learning journey. At the same time, independent learning and self direction has never felt more crucial. These skill sets can be elusive and nearly impossible to quantify.
I have been teaching in a classroom since 2006. Since then, I have accumulated 12+ years experience as a public school Montessori upper elementary guide (ages 8-12). Over those years, I have worked hard to build an inclusive learning environment, honoring and embracing diversity.
---
Education & Credentials:
A.M.I Elementary Certified, 2008
MEd Elementary Education, 2009
Middle Childhood – Early Adolescence (Lifetime Educator License, Tier III)
NCMPS Montessori Coaches Training – Winter 2021
Rated Distinguished Teacher 10 years in a row
---
We're Here for You!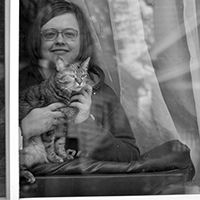 All Rights Reserved • © 2021 Grumble Services LLC • grumbleservices.com